You may have a small personal blog that you record your thoughts in, but blogs are not just online journals. Many blogs have skyrocketed to astounding success. Having gone professional, these blogs are pulling in millions of views, followers, and dollars.
For great examples of successful blogs, here are five that could teach you a thing or two.
1. Huffington Post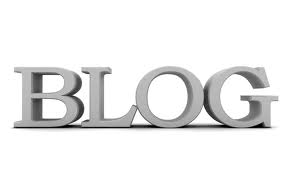 This outstanding blog was launched on May 9, 2005 and quickly became a very popular liberal news and left-wing platform. AOL soon took notice and bought the Huffington Post for $315 million dollars.
This blog enjoyed such great success that it because the first social platform to win a Pulitzer Prize. Like many other blogs, the Huffington Post allows contributions from specialty bloggers and even celebrity guest bloggers. As anyone can see, news is the most popular avenue for blogging.
2. Mashable
This blog started out in the Aberdeen, Scotland home of Pete Cashmore in July 2005. This British news blog focused on social media. It became one of the most popular social media news blogs in the world.
In fact, it became a standard among social media audiences. Mashable won many awards alongside monsters such as Facebook and Twitter. Mashable's success is undeniable. For this blog, tapping into the secrets of social media was the key to success.
3. The Verge
The Verge is probably best known for its product reviews of the latest technology and its podcasts. It's also noted for its superior writing quality. It has made purchasing easier for millions and has in turn attracted millions of followers.
The Verge proved it had arrived when it won five Webby awards. Even though it was a spinoff of parent company Vox Media, it has found a place of its own among other blog giants of the web.
4. Gawker
Created in 2003 by Nick Denten, Gawker has become so huge that it has created two other blogs below the main platform. While Gawker mainly covers celebrity news, its two descendants, Defamer and Deadspin, mostly cover sports news. Gawker has earned the nickname "Blog of the Decade."
5. Gizmodo
One of the other babies of Gawker is Gizmodo. This blog focuses primarily on new and innovative technology and has found a fame all its own. It was launched in 2002; by 2004, it was already bringing in at least a couple grand each month. The success of this blog, whether greatly influenced by Gawker or not, is obvious as its profits continue to soar.
It's not hard to follow and learn from each of these very successful blogs. Each has started from rock bottom and climbed the ladder of success with patience, intelligence, and the right tools.
If you want to reach anywhere near the heights these blogs have attained, you need to have a good VPS hosting server. This will allow your blog to absorb massive amounts of traffic in the future.