Based in Austin, Texas, Advanced Geosciences has performed several resistivity survey projects around the world. These marine exploration projects used 2D resistivity imaging successfully to perform a multitude of tests that included everything from determining well intakes for a marine park to determining limestone quality in a canal system.
Florida Marine Park Water Intake
In 2005, a resistivity survey was performed in order to design two horizontal well intakes for the Florida Oceanographic Society marine park, located on Hutchinson Island between the Atlantic Ocean and the Indian River Lagoon. The well screen needed to be placed where there was the greatest shell content based on the resistivity of surrounding sands. Using AGI SuperSting Ri/IP resistivity imaging system, researchers were able to obtain the data they needed.
Canal-front Subdivision Survey
The project, which occurred in July 2013, was to map the geology adjacent to seawalls near a waterfront subdivision in order to determine the depth of limestone within the canal. The survey identified competent limestone, as well as sandy silts and mucks within the canal. It was noted that porous limestone that becomes saturated with salt water may not be discernible, especially when dry silica sands overlie in water that is saturated with saline.
Marine Bottom for Tunnel Installation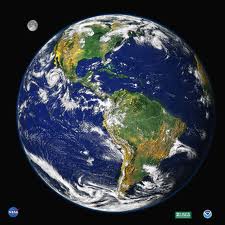 In April 1997, in preparation for the installation of a tunnel between Fisher Island and the mainland in Miami, Florida, a resistivity survey was necessary to determine the consistency of the marine bottom. During the survey, 28 smart electrodes were placed at six meter intervals on the bottom, and those electrodes were then connected to the Sting/Swift system on the beach. Because of the conducive sea water, signals were very small, and only the accuracy of the Sting/Swift system allowed data to be recorded to insure the tunnel was designed and installed properly.
These Advanced Geosciences resistivity survey projects indicate the accuracy and precision found in AGI equipment. These are just a small sample of the many projects performed using AGI equipment, which provides fast data acquisition in the field. AGI equipment has been successful not only in marine projects but archeological, engineering and mapping earth resources throughout the globe.
Article by Kasper who blogs on Technoblogger.