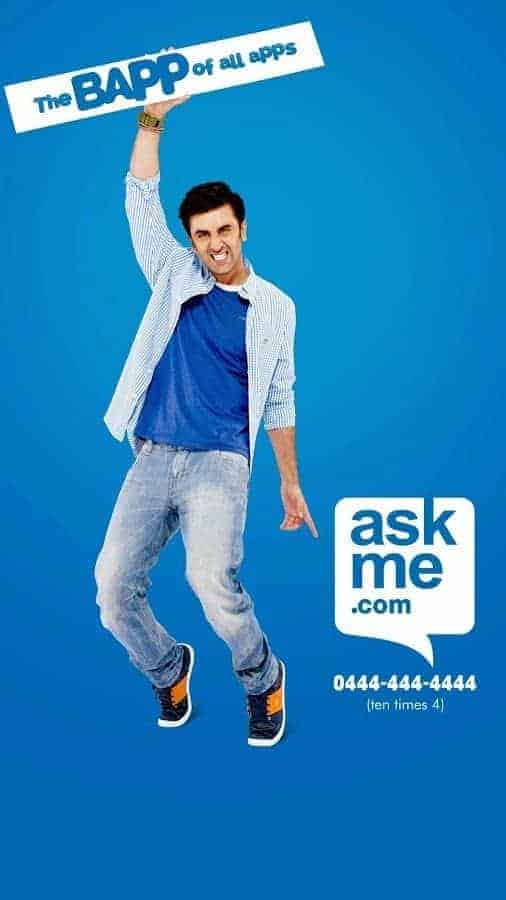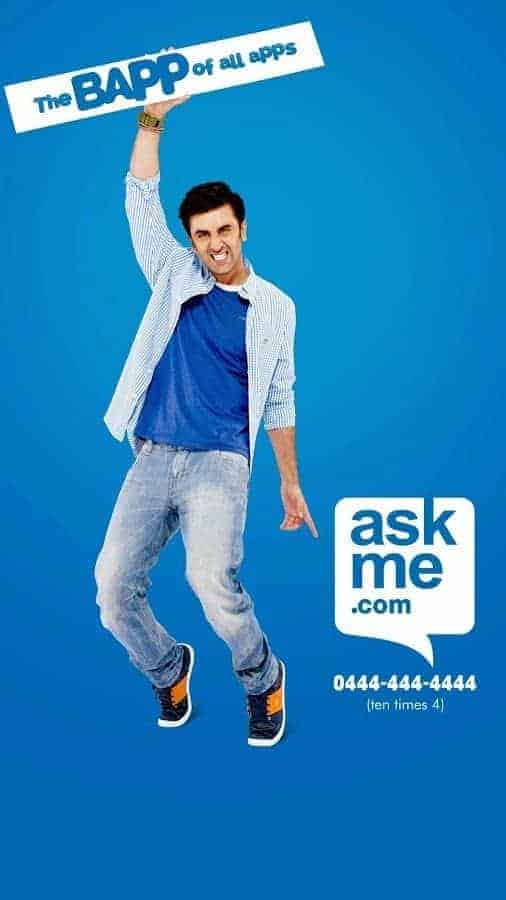 Over the past few months a new app commercial has attracted everyone. App marketing is the new trend in Indian market and some really cool apps are making good money off their services. AskMe is one app of that kind, accompanied by the fact that AskMe is way cooler than many other apps belonging to the same category. RanbirKapoor holding the AskMe logo – an ad like this have been making its way on different digital, print and electronic media for the past few months.
There is a series of campaign for the AskMe app ads where RanbirKappor is making different poses. All these ads portray an app that provides information on searching something.
AskMe – A Great App for Business Search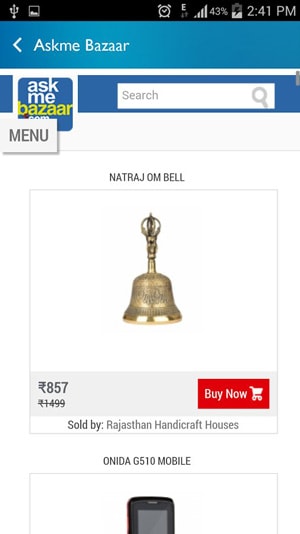 The idea of the app was developed and launched in practice by Ignitee Digital; a team of developers. Internet users of present time want all information to be handy and accessible right at the moment they want them. Since smartphones are very popular now, their plan was to make a move on the Android platform.
However, the title of the app 'Baap of all app' denotes how the AskMe app is a multi-performer. Looking up for any sort of product, service or business had never been easier!
AskMe Features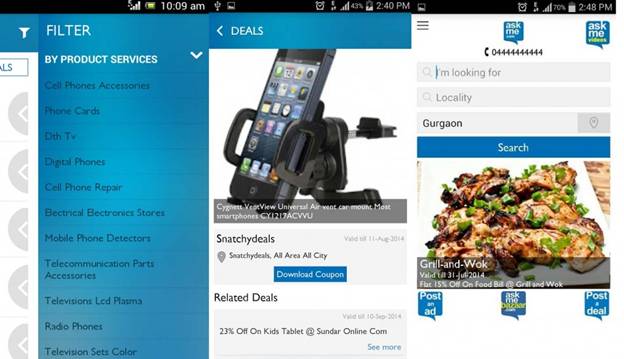 The feature list of AskMe is pretty long. There are plenty load of useful features that AskMe provides. AskMe is basically an app that brings business, product and service related results to the user. The results are location based, based on Indian cities precisely. Anyone visiting an Indian city would never feel lost with AskMe app's assistance.
The app welcomes its users with a screen where RanbirKapoor is holding the AskMe logo. Then the home screen of the app shows up with options to search for topics and the locality option allows the user to find any business within a specific location. The screen is very simple and user friendly. The app is designed this way so that the users don't get lost or confused.
The result entries contain all required basic information. There are free classifieds, best deals in town and AskMe special ads.
AskMe ads are the paid ads. If a business owner wants to promote their business, product or service through AskMe by paying them then there ads will appear here. This could be an opportunity for business owners as they get to promote their business for lower costs than other media.
Free Classifieds list all the free ads. Any registered user can post free classified ads. It's almost certain that anything being searched will be listed in free classifieds just because this section is free and most people prefer free promotion.
And the Deals section is for special offer. Even though this section of AskMe app is backed up by another app named Groupon, it's still an impressive service. Hopefully in near future AskMe will develop their own couponing system.
The sociability of AskMe app is really appreciable. If you love a place or service, share it over Facebook, Twitter, Google­+ or other social networks and let everyone know.
You can download this amazing app from Google play store.
Conclusion
The app is a great help to anyone needing guidance to any Indian city. The app provides a lot and it's free! Launch Google Play Store and download on your device today to start availing the services.