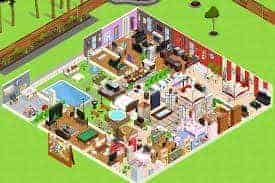 Company of Heroes 2
It is a real time play strategy game which will run on windows platform. It is the sequel to critical game Company of heroes (2006). The game is nothing but to occupy and survive the city as in world war2. Focus on soviet red army during various stages of eastern front, from Barbarossa to Battle of Berlin. The game runs on Essence 3rd Generation engine.
The player has to capture specific flag points all over the map. In order to receive benefits of flag points he owns, the flag must be a part of captured territory. Without broking the chain to be track into headquarters. The weather conditions and the building in the game will look amazing.
Requirements:
CPU: 2 GHz Intel Core 2 Duo or Equivalent
RAM: 2 GB
OS: windows Vista (32 bit) windows 7
Video card: 256 MB Direct3D 10 capable video card (GeForce 8800 or Radeon HD 2900)
Free disk space: 30GB
Gone Home
It is 1st person story adventure game which was set in year 1995, the house focus on exploring in Portland, Oregon, examine the house hold objects in the home itself! The player takes role of Kaitlin, who can view objects in game. The game encourages when exploring new house areas and in search of new messages. Most of the time will go on by searching objects in house. One object in the house gives clue for other house. There is no goal setting in this game. Players guide Kaitlin through this process, learning some things known to Kaitlin along with new facts about her family and their experiences over the past year.
Requirements:
CPU: 1.8 GHz
RAM: 2 GB
OS: windows XP XP2 or higher
Video card: Video card with 512MB VRAM( Intel HD graphics not supported)
Free disk space: 2GB
Wnat More Updates on Games do visit: techiestate game blog