Car racing can be full of fun and so are the cars racing games. In the fun of it you might come across a couple you liked and some that you didn't well, each of these car games come with different graphics, features, versions, cheats, speed as well as updates that makes them unique and different. Starting with the single-player game in 2D, these days online gaming has advanced to compete with desktop gaming that claims graphics in 3D and optimal performance. With online gaming, expensive consoles and gaming consoles won't hold you back from blowing some steam. Add this to playing head-to-head with other online gamers across the globe then its beyond doubt online gaming is a grave competitor to other games.
The following is a list of the top online racing games that are real fun to use and can really keep you busy in your free time:
HEAT ONLINE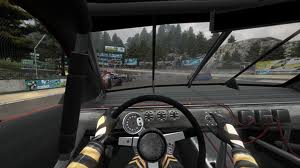 This game was previously known as Project Torque. HEAT Online is a MMO online racing game. You experience the excitement of high speed on road and off road racing with several other cars in HEAT Online. While playing, you get to race against many other players across Los Angeles streets, the Mexican and Hungarian off-road tracks, the Shangai rooftops, and the English countryside or on the racing tracks of Germany.
The game envelops a global racetrack. However the game availability is not. Only users from Canada, Mexico and USA can play the HEAT Online game. The game comes with a game engine that provides a real-time damage model. You can also customize the vehicles to your taste.
Multiplayer-Yes
Game Type- Car Racing MMO
Leaderboard-Yes
Paid Upgrades-Yes
TrackMania Nations Forever
There are some other titles that are available in the same name. TrackMania Nations Forever is the free online version. This version allows you to drive at high speeds on magnificent tracks in solo modes and multiplayer modes. TrackMania Nations Forever provides a new 'Forever version' with the stadium setting, a firm solo mode as well as 65 totally new progressively complicated tracks. TrackMania Nations Forever brings together bigger number of players compared to the original Nations. This is dues to its interesting multiplayer modes, revolutionary interactivity and creative online functions.
Multiplayer-Yes
Game Type – Car Racing MMO
Leaderboard-No
Paid Upgrades-No 
Drift City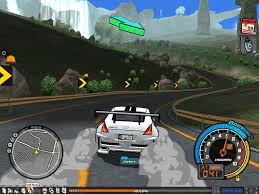 The Drift City racing game has a very fascinating storyline. It is set in the future where there are serious oil shortages which hinder industries worldwide. Elsewhere, in the Mittron Island (fictional), fresh oil is found out and refined. Mittron Island now powers all transportation modes to run longer and faster.
The OMD Government and the whole world are making plans to strike this newfound oil for progress. Mysterious vehicles Known as HUVs now terrorize Mittron Island streets. As the OMD Driver, you are meant to take on missions that the OMD Government assigns at the different Stations you work out of.
Multiplayer-Yes
Game Type – Car Racing MMORPG
Leaderboard-Yes
Paid Upgrades-Yes
Upshift Strikeracer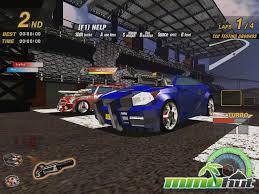 Upshift StrikeRacer is a high-octane car warfare game that is devised for fast game sessions. You can actually do whatever you normally fantasize in the real world when playing. You get to drive a race car that is actually fitted with heavy regulators at very high speeds while giving blows to fellow racers. The USP of this game is the fact that it comes with a play format that is very simple.
Most of the vehicles, finishes, accessory kits, special items and weapons can be purchased with the generated reputation from StrikeRacing. Items can be purchased from the game itself.
Leaderboard-Yes
Paid Upgrades- Yes
Game Type- Car Racing MMO
Multiplayer- Yes
Raycity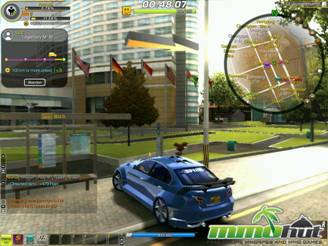 Raycity is sponsored by Electronic Arts who are the gaming giants. Raycity is a very realistic 3D racing game. This game offers racers the thrill of racing coupled with the great experience of an MMORPG. As you continue to play you get more experience and cash to get more skills, open new options, upgrade your car and open new areas in the game.
Multiplayer-Yes
Game Type – Car Racing MMORPG
Leaderboard-Yes
Paid Upgrades-Yes
  Big City Racer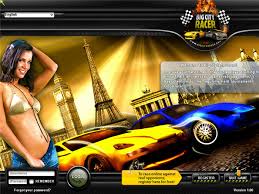 This free online racing game is a very unique game that is action packed. It is an enormous multiplayer online racing game. You can continuously improve your racing skills by competing with thousands of racers. The races are short with interesting 3D graphics but very action packed. You can also interact with fellow racers by chatting while playing the game.
Multiplayer-Yes
Game Type – Car Racing MMO
Leaderboard-Yes
Paid Upgrades-Yes
Need for Speed World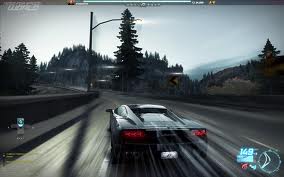 Need for Speed racing game or NFS is among the longest surviving racing games franchises that is available across many platforms. NFS World racing game copes the style of Carbon and Most Wanted. It focuses on illegal racing, police chases and tuning. There are currently 30 cars that users can choose from.
Multiplayer-Yes
Game Type – Car Racing MMO
Leaderboard- Yes
Paid Upgrades-Yes
Summary
There are very many online car games that racers can choose. You can never run out of options.
Author Bio: Christopher Austin is the writer of this article. He has written several articles on gaming and technology. At his free time he enjoys playing craziest games and his favorite site to play games is Flying Games 365.