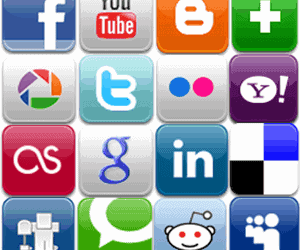 Almost one fourth of the world uses social media. That means, if your business is not online, you may be missing out on a ton of potential consumers.
Every type of industry, from tech and travel to health and fitness, should be utilizing social media marketing to reach their targeted market audience. Not only is this form of marketing more affordable than traditional marketing, it's also effective. Did you know that more people trust user generated content (UGC) more than any other type of reviews out there?
Here is how you can use social media marketing and user generated content your benefit to help rope in more customers for your medical training company.
What is User Generated Content?
User generated content is any type of content, including text, tweets, images, pins, video, audio, files, forums, and posts, that was created by the users of an online social media platform, such as Facebook, Twitter, Instagram, Google+, Pinterest, or blogs.
How Can It Help my Business?
If you want to target a younger audience, user generated content is your answer. Millennials trust user generated content 50% more than any other type of reviews out there. That goes without saying, if you want to attract more students to your medical training facility that are between the ages of 18 and 30, you need to start using user generated content.
How do I Use it?
To make the most of your user generated content, you need to make content that users want to share. Think creatively and outside of the box about how your brand can really help people, then, target your audience accordingly.
One great way to get more user generated content is to post engaging and informative blogs that show that your business is a pro in its industry. Post information about the success rate of past students, how your company can offer financial aid to those who need it, and anything else that users are inclined to find helpful and share.
The Importance of UGC
To attract and retain consumers, brands are redefining the ways they use social media networks. In an effort to further engage customers and encourage user generated content, today's marketers are increasingly utilizing audience submissions, onsite reviews, hashtag marketing, and interactive contests.
Furthermore, brands are creating their own user generated content instead of having paid media. This gives them full reign over the content and they also have complete control over the lifespan, tone, and distribution of the data.
It's imperative that brands learn how to harness the power of user generated content. Whether for hashtag campaigns or content aggregation purposes, user generated content can help a brand further engage with customers and provide them with an organic storytelling experience about a company's products, services, and mission.