The demand for more and more computing power on the move just keeps on increasing. The PC market is slowly being manipulated by PC tablets because of their sophistication and high-tech features . In fact many studies suggest that in time the said gadgets may eclipse laptops. Here are three models that will blow you away:
Apple iPad Air 32GB Wi-Fi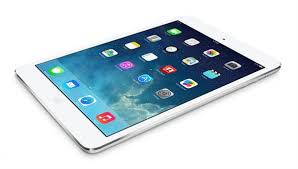 The iPad brand needs no introduction, but this just might be the most impressive Apple device yet. As you'd expect from a product with the Air name attached, it's light. Really light. In fact, Apple claim it's the slimmest 10-inch tablet you can buy. It's not just about looks, though. The iPad Air's A7 chip means it runs at blistering speed, running even the latest games without even breaking sweat. It's not the cheapest option, but it's sure to bring attract attention.
Kindle Fire HDX 7″ 32GB WIFI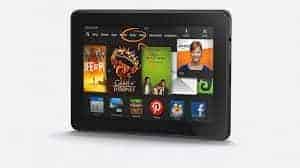 Right from the start, Amazon's range has been all about combining ease of use and great performance. The latest Kindle Fire carries on that tradition: it's superbly built and feels very comfortable in your hand. It tips the scales at little more than 300 grams, but it still packs in plenty of the latest technology. You get a generous 2 GB of RAM, too. Combined with a fast Snapdragon processor, this means ultra-smooth scrolling and stutter-free high-definition video.

Microsoft Surface 2 Tablet (64GB)
Microsoft's device offers really strong competition. Its 10.6-inch screen looks great and is a perfect match for Windows RT. Build quality is outstanding, yet the Surface 2 is still thin enough to fit easily in your bag. Unlike many tablets, this one can also boast pretty decent stereo speakers. The speedy Nvidia Tegra 4 processor makes using the machine effortless, while the full-size USB 3.0 port is a big advantage over many other models.
Any one of these products would make a great buy. They're all quick, smooth-running and very well built. If you're in the market for this kind of a device, look no further.