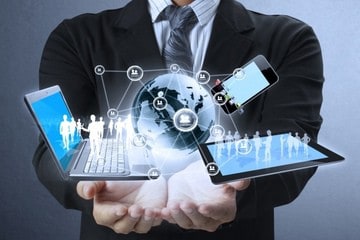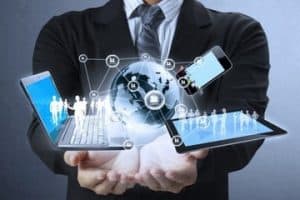 In these days of a truly global economy it is easier than ever for a business to trade overseas or even set up a totally separate entity based in another country. However, due to differences in laws and legislation surrounding companies in various countries and trading blocks, there can be many potential problems for the unwary international would-be businessman.
Legal issues can come up at the setting-up stage and also once a business is actually up and running, so being prepared for all eventualities means knowing about the areas in which possible legal actions could arise.
Trademarks
Trademark laws and rights are based on actual use in any given country, but that doesn't mean that even a properly registered domestic trademark will carry with it any legal rights in other countries.
Trademarks are not treated in the same way as owning an international copyright, so to protect your interests and avoid any counter claims you should make sure your trademarks in all the overseas markets you are targeting are available in the first place. Then you need to act swiftly to register them with the relevant authorities and bodies.
Trademarks may also need to be adapted to translate effectively in a native language or to avoid potential cultural confusion or even offence. Many major corporations have had to modify their names, logos or slogans for exactly these reasons.
Compliance Programs
US legislation regulates the international business activities of US companies operating overseas, and in the same way foreign laws will also have an impact on a country by country basis.
Compliance programs are essential to address any possible legal issues and employees should be aware of them and trained in their application.
Imports and exports can be a minefield of regulations as the US government has sanctions against certain countries that must be adhered to. Certain materials or manufactured goods may be covered by various restrictions and again sometimes cultural issues will play a part in what is deemed acceptable in certain destinations.
Suspension of export or import privileges or licenses can be the result of failing to adhere to the rules and loss of government contracts and more generalized negative publicity can follow.
Professional advice
Of course, many legal problems can be aided by taking third party advice. Dr Shahram Shirkhani is an expert in international law for the Middle East region, drawing on his years of expertise in finance, banking, and commercial law. Based in Tehran, Iran, Dr. Shahram Shirkhani is a founding partner of the International Law Firm of Shirkhani & Alavi and teaches in the faculty of law at Tehran's Islamic Azad University. Dr. Shirkhani's work with many multinational corporations, financial institutions and smaller private entities includes arranging syndicated international loan facilities of US$20 million for Iran's southern oil fields.
Home and away
Anyone looking at trading overseas should be aware there are two separate categories of laws that are used to govern the way US companies carry out their international business activities.
Firstly, there are those such as antitrust, employment and economic-espionage laws, which can also be applied domestically.
Secondly, laws targeted more specifically to international business include the US Foreign Corrupt Practices Act (FCPA) that can hold a US company accountable for the activities of consultants it uses or partners in any joint ventures.
The sometimes complicated and complex picture both at home and abroad means the only way to be sure to stay on the right side of the law is to take the best independent expert advice available.