Try to imagine yours life without modern technologies. Without internet and tablets that helps you to use it. Some people says that mobile phone is created for calls and for everything else we have and can use tablet computer. And the fresh, powerful tablet in the world of such modern high quality devices is Xiaomi Mi Pad. Xiaomi is young but very popular Company in China and in some parts of the World. At first it created only mobile phones, but now you can get new exclusive product – super tablet Mi Pad, you can buy this tablet and see more devices of this brand in Flosmall mobile store, learn those propositions here. This universal tablet can be used for many things like iPad mini 2.
Amazing 7.9 inches  screen
 This gadget has 7.9 inches screen with resolution 2048 x 1536, so you can watch films and enjoy the high quality of the picture. Corps of this Xiaomi device made from plastic, and it weighs only 360 gram.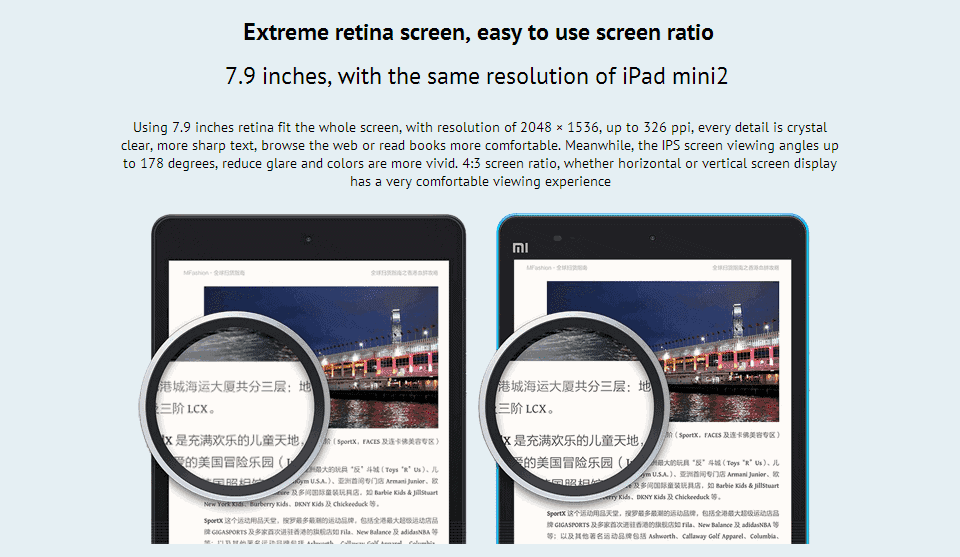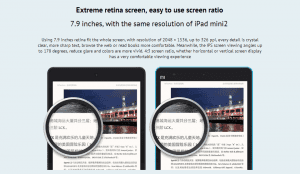 Superb processor and good battery
Xiaomi devices are known for its innovative ideas and affordable prices and some specialists named Mi Pad as iPad mini 2 for reasonable price with corrected defects. From some sides it is even better.
Tablet always works well because of its processor NVIDIA Tegra K1 and 2048 megabyte of operation memory.
Mi Pad works with latest Android system 4.4 KitKat. So you can upload a lot of wonderful apps and it will work well. If you will buy it you can choose 16 gb or 64 gb built-in memory. Also is has memory card slot.
By tablet you can do more things, 5GHz WiFi allows you using the internet more quickly, WiFi Display feature can be projected the PPT on the tablet to presentation on the TV, there are many more useful features waiting for you to explore.
So if you want to be on top with own Mi Pad you can buy it on Flosmall.com for reasonable price.