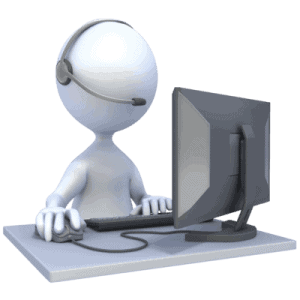 Maintaining the customers you have won is the biggest challenge in today's fast moving business world. Salesforce help desk tool provides a great help created for small businesses who want to give an unmatched service to their customers. Desk.com provides a number of customer supporting features like fast set up, great knowledgebase, easy agent console and multi channel support system which includes social media. The Salesforce help desk tool desk.com has everything your small business needs in order to make their customers happy and delighted and most importantly yours!
Helping customer through a Salesforce help desk tool
Fast set up- In a couple of hours, you can complete the set up and start giving personalized customer service in every channel you have.  It is easy to complete the set up fast and get going.
Case management– Managing cases has never been so easy. All the tools needed to organize and manage the cases are present in this Salesforce help desk tool and you will be able to help your customers faster than ever before.
Productivity tools- It is possible to automate the repetitive tasks and that is why the agents can spend more time in complex cases by automating simple tasks through desk.com
Agent console- An intuitive interface is provided by desk.com which brings together the requests from every channel and all the tools needed to find answers in order to solve the customer queries.
Knowledgebase- Correct and consistent answers are always there at the fingertips of your agents. The articles can even be updated so that anyone can receive the most updated information, even the customers.
It is faster to make important decisions now
This Salesforce help desk tool helps to get actionable insights on the overall business process and the performance of the support. It is easy to quickly improve the entire operation of the customer service and check into your business from any device.
Fast integration- You can connect all your apps you need to run your business which can make everyone productive. You can deliver an outstanding service every time by sharing key customer and business information.
Self service site
This great Salesforce help desk tool helps your customers to solve their own problems through branded support sites which make finding answers more supportive and easy even through Smartphones. It is easy to log and check the status later.
You can scale bigger easily
With desk.com it is easy to get bigger when you need it. When more customization is needed you can easily do it by upgrading to Service cloud with just few clicks.