There are many different casters to choose from today. Whether you are looking at name brands like Albion casters or off-brands that still perform well, you need to know what materials will be best for your shop.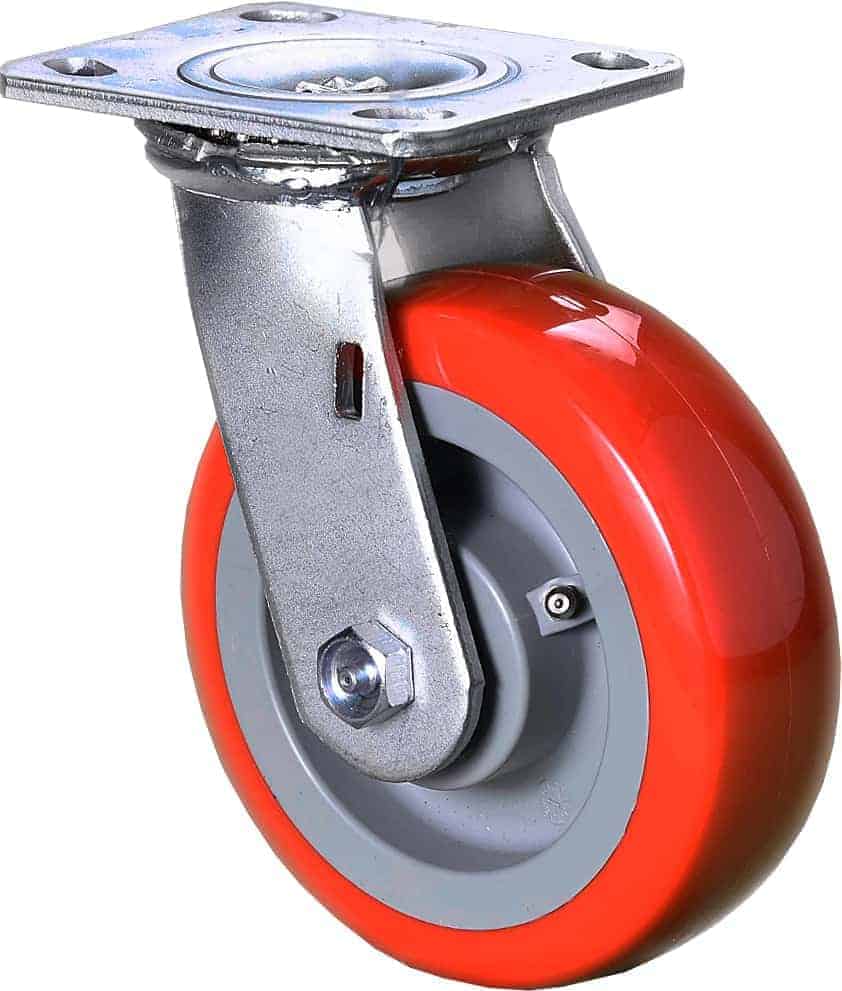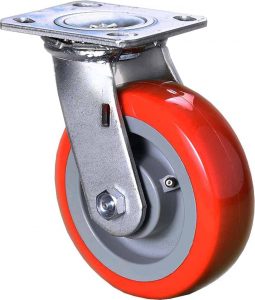 Cast Iron
Using cast iron castors isn't exactly enjoying the reinvented wheel, but it does have some benefits. For instance, they can handle between 300 and 8,000 pounds per caster. They can also range from 3 to 18 inches in diameter. With cast iron, you will get the best rollability available, but your floors will not be protected, and these wheels are not the longest-lasting on the market. 
Ductile Iron
Ductile iron casters can handle between 1,500 and 6,000 pounds per caster. This is because they have such a large diameter with 5 to 12 inches as the norm. They offer impeccable rollability, but they offer no floor protection, and they are not the longest-lasting option. 
Drop Forged Steel
Drop forged steel casters are designed to handle between 1,400 and 20,000 pounds per caster. They do this on a relatively small diameter, with 4 to 10 inches being average. Like the other metals, they offer great rollability but do not protect your floors very well and will not be around forever. 
Nylon
Nylon casters can handle between 600 and 7,200 pounds per caster, depending on their size. These typically range from 3 to 10 inches, and odd sizes are available. They have fantastic rollability and will last forever, but they are not the most gentle on your floors. 
Phenolic
Phenolic casters can handle between 400 and 8,000 pounds per caster. They have many size options from 3 to 18 inches. While these offer impressive rollability, they are not gentle on floors and will not last forever. 
Polypropylene
Polypropylene casters are not designed for heavy loads and generally have a capacity of 250 to 1,400 pounds per caster. This is due to their small size, with 3 to 8 inches being average. They have a very long lifespan and will roll easily across most floors with minimal damage. 
Polyurethane
Polyurethan is a coating that goes over a core to create a strong caster. Depending on the core used, they can handle between 330 and 10,500 pounds per caster. They can also range from 3 to 18 inches and are available in odd sizes. These are average casters that will fit in at most shops. 
When selecting casters for your equipment, you must get the right materials for your shop. This is because each material is designed to handle a specific amount of weight, are available in certain sizes, and offer unique benefits.