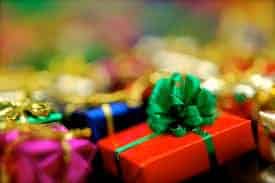 Are you starting to plan your Christmas gifts for friends and colleagues? It is best that you put them in categories so it would be easier for you to buy gifts. In this article, we will share some of the best home office gift ideas that you could give to your friends who are running their own small business.
Working at a home office can be very convenient. However, it can be a bit expensive at the beginning since you need to buy your own equipment, furniture, office supplies, and other things that you used to get for free when working in an office. Therefore, these people would surely prefer to receive these things as presents more than anything else.
Here are 7 home office gift ideas that you could consider to give this upcoming holiday season:
Computer table –this is one of the most essential things in a home office. However, there are people who opt to work in their bed with their laptop or on the floor. So give them a chance to feel more professional while working at home by giving them a computer table as present. It is advisable that you check out the available space before choosing a table to give. This way, you're sure that the table can fit well in their home office section.
Organizers –another important item that most people take for granted. Well most people just do not want to buy their own organizers so give one to them instead. And Christmas time is the perfect timing for this. It will help them de-clutter and organize their papers, documents and other stuff.
Lampshade –another great Christmas present is a lampshade. Choose a design that works well with the interior of the place. This will help them work well at night.
Printer –you could also give them printer to use at home. Choose one from the best Konica Minolta A3 Printers available in stores. It is perfect for printing documents, coloured presentation papers, or flyers and others.
Bond paper ream –they will appreciate this indeed! When working in an office, they do not notice how important bond papers are because they are always available but when they start to work at home, and they find no bond paper when they needed to print something – the panic starts to kick in. Let them feel safe with a bond paper ream that they could use for months. They will thank you for sparing them from the hassle.
Coffee maker –coffee gives people strength. Give your friends a coffee maker that they can use in their home office.
Bean bag –another great present that you could give is a bean bag. It can make their home office look cozier. Also, some people work well while sitting in a bean bag since they feel relaxed and comfortable.
The best thing about giving these gifts is that they are useful and the recipient will surely appreciate it. Putting a lot of thoughts into your gifts is very important so as mentioned earlier, you should list down people you wish to give presents this holiday season.