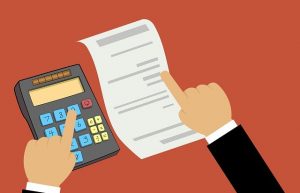 Businesses use Invoice Processing Solution technology to pay vendor invoices quickly and efficiently, streamlining the entire accounts payable process. This software extracts data from invoices enters it into accounting software, routes invoices and payments for approval, and then posts the payment to the general ledger. Optical character recognition (OCR), auto-fill technology, and automated workflows are commonly used in invoice automation solutions.
Why Should You Invest in Automated Invoice Processing?
Receiving paper invoices, entering data from invoices into ledgers, physically obtaining approval from appropriate managers, writing checks, stuffing envelopes, and physically mailing payment to vendors are all part of traditional invoice processing.
Invoice processing in the traditional sense is notoriously inefficient and error-prone. Fraudsters frequently target the accounts payable process. More information is available at: What Is the Cost of Processing an Invoice?
The Advantages of Invoice Processing 
Traditional processing is slow and clumsy, as we previously stated. Automation streamlines this clumsy process. Invoice processing is made easier with automation.

Saves money: Invoice processing automation reduces accounting overhead by increasing efficiency.

Allows for Remote Work: Being able to work from home is now a necessity. Processing invoices the old fashioned way

Teleworking is nearly impossible. Increases control and audit readiness: Automation software reduces the stress of audits by improving traceability. 

Prevents Fraud: Using an automation solution with built-in security features can protect a business from AP fraud. Improves Cash Flow Management: Automated invoice processing improves cash flow management by providing a more efficient payment process and more reliable data.
How Does Automated Invoice Processing Work?
The following features are found in most automated invoice processing software:
Data extraction from invoices

Workflows for routing approvals

Reminders to approvers are sent automatically.

Electronic signatures are used.

Payment processing, including ACH and check processing

Automated payment

Checks for duplicate invoices

PO compatibility

Error-checking

ERP Integration Audit Tracing
Multi-location management with location-based approvals is also included in best-in-class invoice processing automation software. Take a look at how one pizza chain automated its process.
Automation of invoices from a central location
What to Look for When Choosing an Automated Invoice Processing System.
User-Friendliness
Easy-to-use software is essential for successful implementation and will aid in your accounting team's adoption.
Accounting Synergies
It's critical to improve efficiency and accuracy by being able to manage invoice processing directly from your primary accounting software.
Costing
When selecting a software solution, businesses must strike a balance between price and feature robustness. The right solution will quickly pay for itself.
Encouragement
Businesses should select a software provider with a track record of providing excellent service.
Features to Prevent Fraud
Payments fraud is a growing problem in most industries, so it's critical to choose a solution that includes fraud prevention features.
Processing Invoices: The Use Of An Electronic Workflow Reduces Costs.
Accounts payable (AP) was one of the first departments to implement digital document management in order to speed up the payment process. Document Logistix has been assisting Accounts Payable teams in capturing information in multiple formats, both paper and digital, and indexing it for the Accounts workflow for more than two decades.
Expense approvals, payment scheduling, records management and archiving. Payment may need to be checked against supplementary information, such as a valid Purchase Order, at each stage of the process, all of which can be done according to your company's rules and procedures.
Organizations can gain greater control over documents and processes, as well as increased visibility and compliance, by implementing Document Logistix automated document management and imaging solutions.
Benefits For The Accounts Team As Well As The Company
Companies that upgrade to electronic document management or install new systems can easily measure their return on investment in simple efficiencies.
AP departments that use an electronic system save time on data entry, eliminate lost documents, eliminate delays in invoice authorization, gain highly efficient filing systems, and eliminate the need for expensive, non-secure physical storage space. Staff members of the AP department can focus solely on their core responsibilities and become far more productive.
Final Thoughts 
Automated invoice processing, or invoice automation, is a term used to describe the process of processing invoices with software. An invoice processing flowchart is a diagram that depicts how accounts payable organizes and processes vendor invoices.