A platform with many flavors, indeed Android has taken up various flavors that have excited millions of users all over the world. The latest version of Android has taken up the simplicity of the platform to a new level, a completely unique experience that offers you the power of messaging, and more.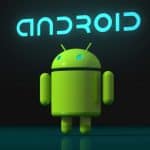 A single platform for different users
It offers a complete and customized experience for different users, delivering them their own space to savor in their little world with ease. Each and every user can set up their own homescreen, widgets, background, apps, and much more. Ever since then, it has featured multitasking as its core component and there is an option to switch between users every now and then. Well, there is absolutely no reason to log in and out every now and then, a feature that is available for the tablets.
Share display with ease
Android 4.2 enables users to share wireless display with ease. Now, share movies, videos, and anything and everything with ease on a HDTV. All you need to do is, just connect a display adapter to your HDTV to showcase what's present on your screen with ease.
Daydream
The new daydreaming feature helps you to display lovely pictures, gallery, photos, and other interesting information on your device, when it is idle or at sleep. Show your photos, albums, and gather the latest information from Google with ease.
Get notifications with ease
Android has never let down its users when it comes to the question of gaining notifications. Get all your notifications from a mere swipe of your screen to handle a call, a meeting, reply to your messages, e-mail, and more.
Get hassle free experience with ease
Get fast, fluid like experience with the silky graphics and interactions between the screens with ease. Transitioning between apps is much easier than before, more like switching over from one page to another in a book.
The smooth touch screen ensures that you can get a feel of the pixels that lie beneath your screen. Swivel your fingers with ease and make your device more responsive in an instant. The CPU is highly efficient and the Jelly Bean update makes your device work smooth and hassle free, with increased battery life.
Share pics in a flick
The all new Jelly Bean update helps you share photos and other flicks in an instant, with a simple tap. Besides sharing contacts, videos, web pages, and more, you can also share apps with ease. Just direct the beam to your pal or your loved one to show them what's running on your screen.
Ease of access
Widgets work like never before. With the all new Jelly Bean update, its more easier to update and personalize your screen with ease. Big widgets get to resize on their own and being your favorite apps and customize your screen like never before. Tap and interact with the device with ease. Turn on the gesture mode if you wish to and tap the UI with enhanced efficiency of a speech-based output.