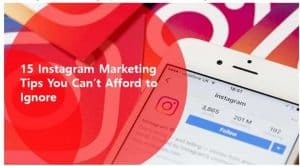 Over the past few years, Instagram has gained a lot of traction in the marketing world. It has become the third-largest platform on social media across the world and hence an attractive option for marketers. It has millions of active users and almost 80 percent of Instagram users at least follow one business account.  
While everybody knows how to make an account on Instagram, the big question is how to make a successful Instagram account to promote a business ?
Here are a few tips that are a must for a successful Instagram account: 
Convert into Business Account 

The Bio-pression

Link It On 

Appropriate Display Photo

Theme Based 

Images with texts and quotations

#Hashtag Game ON

Engage More, Sell Automatically 

Track with Instagram Analytics 

Timed Engagement 

Know Your Audience 

The Metrics Metric 

Give Your Users A Chance too 

Boost the Post 

Get A Professional
Let's take an elaborative look at each to help you get a better idea of what it means: 
1 – Convert into Business Account  
If you already have an Instagram account and you want to use it for your personal branding or promoting your business the first step you need to take is to convert your account into a business account. Now, if you are doing this with an old account then you need to delete or archive those photos that do not reflect your brand or that you do not wish the public to see. 
It is strongly advisable to create a new business account so that you can save time and conduct proper branding (discussed in tip 4). 
With a business profile, you will be able to access so many tools that will give you insights and help you immensely. Your personal Instagram account does not give you access to Instagram shopping and Instagram ads either. A business account also lets you have a call-to button on your profile as well.  
2 – The Bio-pression 
Your bio is the first impression you make on anyone who visits your profile. In just 150 characters, you have to make most of it. Add a small yet crisp description of your brand that will tell users right away what your brand stands for.
Along with that add your contact info and website URL. You can change this URL from time to time if you want to promote a certain product you can add the link that will lead followers to that exact product's page. Moreover, you can add the address to your physical location/shop as well. 
It is important to add a relevant keyword and action word so that it is easier for people to find your profile; it should be generic so that it easily shows up in searches but also relevant to your work, do not make it look like a spam account.
3 – Link It On
Link your Instagram to your homepage. You have to use one link to your Instagram account and that should be your only link for your Instagram profile. However, you can make changes in your link on a timely basis in order to cope with the marketing needs. If your posts are promoting specific products or services, in that case, the link in your bio plays an efficient role to highlight that specific service or product.
4 – Appropriate Display Photo
Your Instagram display picture should have your logo, which allows visitors to see your profile and tell them who you are. A killer yet appropriate profile photo is very important in order to cater to customers. If you are using your Instagram for marketing and the brand is small, your picture helps the targeted audience remember your brand. The picture on your profile should give a clear idea about the brand to your followers and appropriately represent who you are.
5 – Theme Based
It is not necessary to use a themed-based Instagram account. However, it is not a bad idea to make your Instagram account on a specific theme. The theme can be based on only one color, black, and white, or pastel. There is a variety of themes for example rainbow theme, tiled theme, row theme, puzzle theme, etc., but first, choose what you are going to post.  The theme can also be a subject for example pictures on the beach or market view etc. You can also use an individual image to create a big mosaic picture. Try to shoot in the same light.
6 – Images with texts and quotations
You can also create text-based images that work efficiently to boost your profile. People love to read quotes and can relate it to them. You can add quotes from influential people or reviews from your customers that makes them trust your product. If you want to update your audience regarding a special promotion, then create a text-based image and communicate your message with your users. The text should not be too long to read.
7 – #Hashtag Game ON
In order to get the attention of your audience on your posts to use hashtags, which people mostly follow. Hashtags like #tbt2019 which means throwback to 2019. It is one of the most popular hashtags. You must have noticed how often people use a show's hashtag while posting something about it on Facebook or Instagram or while talking about it. It is a strategy to increase reach. For example, Spectrum TV service can use hashtags of different shows to increase its reach.
You can also create your own unique and new hashtags that can be helpful in promoting your business. This will greatly increase your visibility and discoverability. Hashtags should be relevant and specific to your niche.
8 – Engage More, Sell Automatically
Hard core selling is not required if you already have high engagement on your Instagram profile. However, if you want to get success on Instagram, then you have to create content that can engage users. If you're looking to bring more users to your business Instagram, that could then turn into your potential customers, perhaps research into an ampfluence alternative  that could help boost your IG engagement numbers .
It is important that you are engaged too. For instant, you have to reply to comments and direct messages in an appropriate manner. Try to respond quickly. You can also engage your audience by creating a contest, for example, a giveaway contest. Coupons and codes is also a great idea to engage your customers in your account. This may automatically help you in selling your product.
9 – Track with Instagram Analytics
Analyze what mistakes you have done in the past so that you can improve yourself for future product marketing. The information available in Instagram insight might help in the best way. Tracking Instagram analytics is a proper way to ensure whether you are on the right path to achieve success on Instagram. Everybody learns from their past mistakes. Similarly, with an Instagram account, an analysis of your past mistakes will help you considerably.
10 – Timed Engagement
Timed engagement is an important aspect of an Instagram account. If you do not want to spend all of your time looking after your account, then you can easily schedule your posts. There are various scheduling tools, which can be a lifesaver for you and can help you preview and schedule posts in advance on your account.   
11 – Know Your Audience
An important factor in managing an Instagram account is that you should know who you are targeting. If you are a reviewer who reviews shows you can also talk about streaming services of different cable TV providers, for example, Spectrum TV Stream Service. 
Your target audience for a streaming service will mostly be the young generation. You should be well aware of your audience including their likes and dislikes. Use the right audience for Instagram ads. Use stories section creatively to keep them engaged. 
12 – Don't ignore the Metrics
A successful Instagram profile should track the right metrics. For example your followers, posts, ads the growth of your account, like comments, etc. Your metrics will give you an idea about what works for you and what doesn't. It will give you clarity about areas of improvement.
13 – Give Your Users A Chance too
Build a relationship between you and your user. Give your users a chance to spend time on your profile by commenting and liking by posting engaging content. Ask users for their advice and feedback to add a personal touch. Active involvement with your customers will encourage them to promote your profile.
14 – Boost Posts
There is a promotion button on every post. Choose your audience that will help you gather more profile visits. Hashtags can also play a vital role in boosting posts. Choose hashtags wisely to get profiles and posts views. If organic boosting isn't working for you then you can utilize paid ads as well. 
15 – Hire a Professional
We cannot deny the fact that hiring a professional can be a great advantage to promote and manage your Instagram profile. If you do not get the time to indulge yourself properly in the engagement of your Instagram account then you can consider hiring an Instagram professional, who is a social media expert and can solely take care of your social media accounts. These people are proficient in compelling content. They know how to schedule posts for highest engagements and they are also aware of how to interact with the audience.
Wrapping it Up! 
In conclusion, Instagram is a great platform for branding, blogs, and other social media-related activities. It has become a marketers' favorite over the past few years.  If you are creating a business account on Instagram it will let you grow and evolve. Just keep with the latest trends maximize your earning and success effectively.
.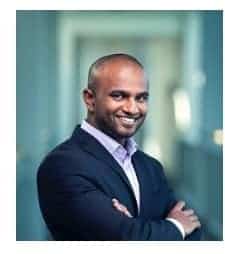 Baldwin Jackson is a successful digital marketer with expertise in search engine optimization and content marketing. The perfect balance of his analytical ability and creative thinking is what sets him apart from other practitioners in the digital marketing realm. He has helped a lot of small and medium-sized businesses in crafting their digital marketing strategies that are not only cost-effective but delivers results as well.
Baldwin is also a proud father of two kids and a Sports enthusiast. When he is not working, you will find him watching ESPN and NFL network. He has been able to get an amazing package on his favorite channels from Buytvinternetphone.com.