While ecoATMs may not be perfect, they have several reasons why they are increasingly becoming accepted. What is ecoatm? How do they work? This guide will spotlight ecoATMs and explain the processes required to trade your device for cash.
What are ecoATMs?
ecoATM came into existence in 2008 as a prototype in Omaha and has since metamorphosed into an extensive network with points nationwide. These days, ecoATM kiosks can be easily found in grocery stores, Walmarts, and shopping malls nationwide. ecoATMs are vending machine-sized booths that function like some unique electronic buyback websites. 
The significant advantages of ecoATMs include convenience and cash-in-hand features, and their environmental friendliness. All you need to do in these stores is to walk in with your old phone and wait patiently for the ecoATM's program to assess the phone carefully, collect your cash and go home with a smile.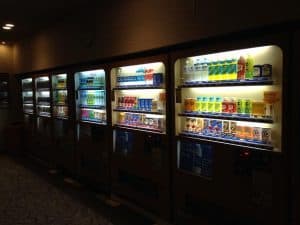 How do ecoATMs work?
Although the ecoATM website indicates that the transaction process is easy, the three-step process can be pretty complicated. 
Begin the process by searching for a nearby ecoATM kiosk and checking for the current value of your device on the internet. Doing this will give you a fair idea of what to expect, so you don't get shortchanged.

As soon as you get to the kiosk, you will be required to answer several questions about your device and yourself.

The ecoATM will issue a QR code stocker, and once you have entered the code into the device, you will link it to a power jack and input it into the kiosk to process.

Your device will be checked electronically and visually during this process, and the results will determine how much you will receive. 

 Your fingerprints and driver's license will be scanned to validate their

ecoATM database's

authenticity. Once they confirm your identity, you will get a quote, and then you can choose between accepting cash or rejecting it. If you don't accept the ecoATM estimate, your phone will be returned. 
EcoATMs are an innovative and convenient way to get the best deal from your old phones. The process involved in getting cash for your old devices shouldn't take more than 5 minutes if all is in order. Also, if you aren't sure where to get the right ecoATM, you can type 'ecoATMs near me' on Google, and you should contact the one closest to you.