It used to be the case just having a website was enough in terms of a company's internet strategy; however, as more and more businesses move their operations online, internet marketing has become an increasingly important part of successful company promotion. In a world where there are more webpages than people, driving customers to your site is now harder than ever. At the end of the day, the adage still rings true – if your website isn't seen, your site isn't working.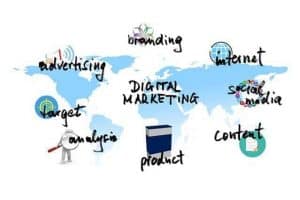 With so many sites now vying for attention, a whole industry has sprung up around online promotion with specialist firms like Cocoon Marketing Agency offering targeted solutions to increase your online exposure. Taking a few simple steps and investing a little time and money can have a drastic effect on the effectiveness of your site. Here are five often-overlooked areas that will improve your online marketing and increase your website's Return on Investment (ROI).
Search engine optimization (SEO)
Search Engine Optimization is a somewhat dark and mysterious art that increases a website's performance under the search terms most likely used by its potential clients. So, for example, work performed to take a Devon plumbing company to the top of Google searches under "bathroom plumbing Devon". 
There are many aspects to effective SEO, ranging from altering a site's underlying code to establishing back-links and producing tailored content. For the best results, you should consider hiring a specialist firm as good SEO is beyond the skills and knowledge of most casual internet users. 
Blogging
A website log (or blog) is a great way to promote your company and improve your overall online marketing. Because blogs tend to be updated frequently and feature key phrases and words pertinent to your industry, they are likely to rate highly with the main search engines. Blogging (writing articles for your blog) can also help provide evidence of your particular skills and expertise, e.g., through featuring case studies or details/photos of previous projects.
If writing doesn't come naturally to you – or blogging seems too much of a hassle – you can enlist the services of a professional copywriter who will write articles on your behalf.
Social media
The importance of social media should not be overlooked by any company. While it's tempting to believe social networks are the preserve of moaning teenagers, from a business perspective, they are a key part of your online marketing arsenal. Target the usual suspects like Facebook and Twitter, but don't forget the smaller networks like Pinterest, Instagram, or Reddit, which can bring far more specialized exposure. Also, consider promoting yourself on YouTube – the second largest search engine in the world.
Online advertising
Depending on your marketing budget, you could also consider online advertising through established platforms like Google AdWords or Facebook, etc. Online advertising is a massive industry with all the major social channels offering various campaign options. Look at popular services like Pay Per Click (PPC), where you'll only be charged for people clicking through to your website. 
Register with local listing services
Mobile devices now account for around 50% of all internet use and having your site registered with directory services like Google Places and Yahoo! Local and Bing will make it easier for clients to find you while on the move. Being listed in these directories also helps with your overall search engine exposure.Online marketing is becoming increasingly competitive and complex. While it's possible to do some work on your own to improve your internet exposure, for the best results, you really should look at hiring a specialist firm.