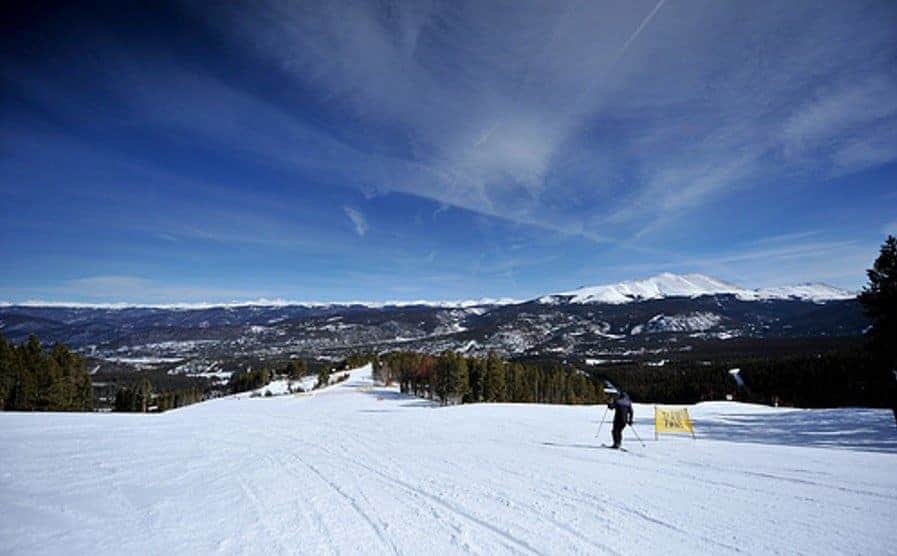 There are a lot of things that make Breckenridge unique. From its history as a mining town to the delightful number of activities it offers to people of all age and levels of expertise, it truly has something that can please all members of the family. So, you have finally decided to visit the place and cannot wait to book Breckenridge vacation rentals so you may embark on the adventure of a lifetime. But just in case you are having trouble planning the schedule because you are unsure which would be the best season to visit the ski resort, here is a list of activities that the summer and winter months have to offer. So, take your pick from among the exquisite, adrenaline rush-inducing adventures and decide accordingly.
Winter activitie
Sledging
While everyone in the family might enjoy a different sort of winter activity, there is one thing that has ever been a family favourite. Sledging down the sparkling slopes of Breckenridge is something a lot of tourists seem to enjoy, and not just because it's free. No matter the experience level, this is an activity everyone can participate in, which is what makes it so popular. Sledging also gives your legs a break from the strenuous movements of skiing and lets you enjoy the snow in a more leisurely yet exciting way. And, as previously hinted at, sledging down Carter Hill will burn no hole in your pocket because it's absolutely free.
Nordic Skiing and snowshoeing
This one is a sport that has been enjoyed by our ancestors and by our ancestor's ancestors for centuries. Since 600 BC, to be precise. But back then it was more about the ease of transportation and less for the rush of zipping downhill at breakneck speed. But it is a tradition nevertheless.
To enjoy this immensely enjoyable activity, visit one of the Nordic centres here to get a few lessons or take a rental to experience the tradition firsthand.  You may also take the twisting rough trails that explore the old ghost towns and mining ruins here.
Summit Hut travelling
This one is a more rigorous activity than the others and requires someone of some level of expertise to be present among the group. People use alpine skis and climbing skins to travel uphill to one of the Summit Huts or yurts. You may also use cross-country skiing equipment but that is not a very good idea while going downhill. Once you reach there, get ready to create some memories with your family amidst the majestic snow-capped peaks away from the hustle bustle of the city and the constant ringing of the phone and pinging off the wifi. These huts come fully equipped with kitchens, solar-powered lights and propane cooktops. Some even have saunas. But it is in no way luxurious but something that lets you connect with the world around you and with your family.
Ski mountaineering
Backcountry skiing or ski mountaineering is something that again puts your solitude first. Grab your skins and put on your skis and head uphill at your local area for a fitness skinning. Or take a chance at backcountry skiing amidst the mountains and away from the crowds of tourists. The rush of going downhill in the National forest of Breckenridge is something one must experience at least once in their lifetime.
Fat Biking
This one is a new trend that is increasingly gaining popularity among the more active tourists. It lets you enjoy the best of both worlds as you take your bike through the snowed-in bike lanes and trails and the Nordic centre. So, bundle up and get ready to plough through the cotton candy snow as you have the time of your life. But while it is quite fun, it has earned its name, because biking through all of that snow can leave you with some burning muscles!
Summer
Kayaking
Much like Breckenridge itself, this activity adapts itself according to your tastes and skill levels. And it's just as easy to get started. Just rent out a duckie and sit on top as you flow gently down the river. Duckies also allow for easy recovery in case you get into any trouble. Several tour guides on lake Dillon take you along to acquaint you with the local flora and fauna. But in case you are looking to get your blood pumping, the 1800 ft long whitewater kayaking park will offer you a space for just that.
Whitewater rafting
Whitewater rafting may easily be called the most popular summertime activity here and, much like kayaking, has something to offer everyone. Take your family on float trips as you enjoy the scenery together or raft through class IV and V rapids for that major adrenaline rush. A lot of local companies are there to get you started so you should not have any problem if you choose to include this in your list.
Paddleboarding or SUPing
Paddleboarding or SUPing is another very popular activity that families engage in during the golden summer months. Maggie Pond and Lake Dillon are popular areas for such activities but the former is the one preferred by ones with younger kids or who are just starting out. Float along the still waters with your family and enjoy the breath-taking view of the peaks and lush slopes. As you may have guessed, this is more of a leisurely activity and not suitable if you are looking for heady adventure time.
Golf
Didn't expect that, did you? Well, Breckenridge is an expert at taking people by surprise. If you are a gold enthusiast or have been meaning to start, there is probably no better place to try golfing than among the Breckenridge mountains. The course offers you panoramic views of the Rockies from every angle as you golf at over nine thousand three feet. Now that's class. And what's more? Since this course is located in the wilderness, some local animals might even challenge you to a game!
Epic Discovery
The Epic Discovery is so popular because it tends to offer exactly what its name promises. Take the Scenic chair to soar above the famous 14ers of Colorado. Take the zipline cruise to explore the White River National Forest. Or choose to traipse through the history of the land by taking the twisting Alpine trekking trail. This place has something for you if you have but an hour in your hand. But even days might not prove enough for you to feel you have adequately explored this magical tour. Perhaps this is the one activity that makes Breckenridge completely unique. Other places will offer you everything else on this list. But the Epic Discovery offers what only it can offer: Breckenridge in all its glory.