It began as a concept that allowed the general population to connect with old friends, colleagues, and classmates. Over the past decade, however, social media has grown from a little-known online platform to one of the world's most popular pastimes.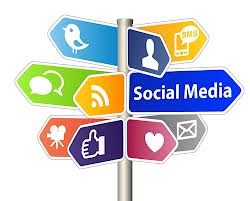 Social media is no longer for college students to connect with one another, or long-lost family members in need of a way to show off pictures of the kids to their cousins and grandparents in other parts of the world.
Today, social media is a brand that enables businesses and professionals to market their company and their employment skills. In fact, it's become the leading platform for online marketing as it pertains to business. The more a company uses social media, the more success it's likely to encounter. Here are three ways it does that.
1. Getting the word out
In the past, businesses had to rely on word of mouth, flyers, and paid advertising in local magazines and newspapers to spread the news about a grand opening or an upcoming event. Today, businesses simply take to Twitter and Facebook to let their followers and friends see what's happening.
Connecting with the public by spreading news and information online is much faster and more efficient. In the past, if you had to close down your business for a few days due to an unexpected water leak, your customers wouldn't know until they read the sign on your locked door.
Today, you can save your customers the trip by posting this news to your business Facebook and Twitter account, which makes things a lot more convenient for them. It also helps you keep your customers up to date on events, closings, special hours, and sales. It's marketing in a minute and the best form of advertising around.
2. World of mouth
Though it might seem out of style, word of mouth is always one of the best forms of advertisement. When your business takes advantage of social media platforms, it allows your followers and loyal customers the opportunity to post their testimonials online for everyone to see.
Think about this: before social media and the Internet, how did business customers proclaim their contentment and loyalty to a specific company? They didn't write about their great experience on your front window or walls; they could only tell their friends about it, one by one. While this was great, it could only reach so far because most people don't have thousands of friends … until Facebook and Twitter came along.
Now your customers can post their delight on your wall or tag you in a post, and suddenly their expression of loyalty reaches thousands of customers and potential customers. It's free advertising and marketing without your having to do anything.
3. Social media incentives
One great way to use social media to benefit your business is to offer rewards to your clients for their generosity. For example, you can post a contest to Twitter that asks your followers to get all their friends to like your Facebook page. Or get them to follow your Twitter page by liking or following, and then creating a post with the name of the customer that referred them.
Services such as Forlocations use their online presence to offer reward points to customers who fill out positive reviews, share information with friends, and share business information online.
As a reward, the person who got the most likes or followers for your page receives a gift card for your business, or a free service or some other reward. Customers are providing details about your business to their friends and family and expanding your clientele on your behalf — and all for a little gift card or free service.
Social media is one of the best inventions ever for business marketing. It's free, it's easy, and it's effective. You'll be surprised how much your business will grow simply by taking the time to interact with and engage your customers online.