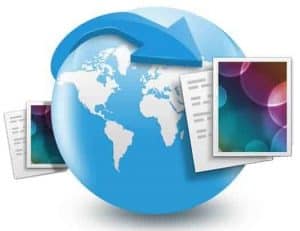 Now a days most of the business are online and needs a lot of documents to be managed and shared across internet.It must also be easy and efficient to use the files needed for our business.It must also be protected well to avoid misuse,corruption. A sudden loss of critical data could lead to business failure on the long run.Now a days most of the offices are paperless since online documentation is the latest trend everywhere for efficient use.
24/7 access of files 
Unlike the traditional file systems the data are stored in workplace now a days many businesses are spread over different Geo locations ,hence the data must be centralized in a cloud so that all the branches can access 24/7.Switch to a good cloud technology.
Security
Choosing a good system will help you secure your files .you can grant user permissions and revoke access too.You can password protect your files.You can restrict unauthorized access of files using features like Just in Time Access, and help to secure your critical data which are very important for your business and avoid data theft.Good security will have a good firewall which can block unauthorized connections and avoid hackers to breach security.I use Zoho Docs which is very helpful or me to manage my documents.May be you can also try it someday.
Use best Cloud Technology systems
Use a cloud technology with good speed and uptime. Use systems according to your budgets.If you have  a small business which uses less number of files you can use a basic cloud system.If your using more files then you need to switch to a better one.There are many types which includes Public cloud,Private cloud,Hybrid Cloud etc.Public Cloud is used by public users,Private one is used by organisation only and limited to public use,Hybrid is used both private and Public when needed.
The main advantages of using online file storing is it can be accessed by any device which has an internet connection .You can access from nay Geo locations and all you need is a good network to download or view files.Changes of  files done are reflected to files within few seconds.Backup and recovery is so easy .
Article is written by kasper avinash who writes on Techno Blogger