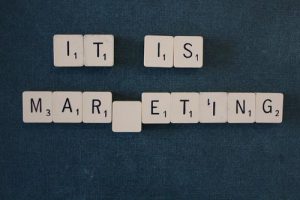 For both large and small corporations, marketing is an inherent principle to business success. Without a strategic marketing plan, businesses will fall to the wayside, for consumers have little to no chance of hearing about them.
Many businesses struggle with marketing their content because they lack the funds to get started and the fundamental knowledge to build a marketing campaign. Though marketing can feel overwhelming, in reality, it does not need to be. With the right direction, there are simple marketing techniques that can easily be implemented into your business strategy.
Here are 6 big ways to start marketing your small tech startup:
Custom Business Stickers
One of the easiest ways to get your business name out into the community is by using yourself as a walking advertisement. By buying custom stickers online that detail your business's name, website, and contact information, you can start marketing your company on your car, your laptop, smartphone, tablet, etc. Wherever you go, your business name is being seen by the public eye. It is a simple and inexpensive way to build a following for your company.
Social Media
With more than half of the population with social media accounts, creating social media profiles for your company can help your business reach customers worldwide. Sites like LinkedIn and Google+ allow for businesses to connect with other businesses, influencers, and brands, which can lead to networking opportunities. Facebook, Twitter, Instagram, and Pinterest allow for businesses to reach out to their customers in a more personal way, giving customers the chance to see the personality behind the business. For the most part, social media marketing is free, making it a convenient way to get the word out about your company.
Incentive Programs
A simple trick to bring customers to your business is to offer incentive programs to them. For instance, offer exclusive deals or discounts to those who sign up to be on your site's email list. Or, create a rewards program where if customers reach a certain level, they receive a free product or service. For instance, if your tech company offers a paid service where customers can seek help on tech matters, offer them a free session for joining the rewards program. Customers love incentives, and more often than not, they will share your company with their friends and family.
Build Relationships
Networking is an integral part of marketing. It is just as important to market to target customers as it is to market to fellow businesses. Successful businesses often reached their success due to the help and collaboration of other businesses. In terms of a tech business, whatever it is you specialize in, whether it be app development, website design, tech consultations, etc., most tech companies find collaborating an extremely effective way to grow their business. Moreover, as a new startup, it can be extremely beneficial to reach out to journalists. A well-timed press release can help to generate buzz about your business.
Website Content
Websites are ranked in Google by how much quality content the website has to offer. Websites with a section for articles, for example, appear to Google to be more authoritative, as the website has long, informative content.
Creating a section on your website with quality articles not only offers your site a better ranking with Google, it also reveals your authority as an expert in the field. Customers will be able to glean powerful information from those articles. Moreover, it is a great way to interject personality into your company, giving customers and clients the chance to see a face behind the company.
Lastly, the more content you have, the more marketing opportunities you have. Not only can you share those articles over social media, driving more traffic to your website, you can also reach brands and influencers.
Events
Hosting an event can drum up quite a bit of press about your business. It is a great way to integrate your business into the community, network with fellow business members, and promote your business. You could even use graphic recording software whilst hosting the event, creating a graphic representation of a speaker's main points and screen sharing the work in progress at pre-determined points.
These marketing tips can help you easily spread the word about your small startup. By taking the time to start marketing your company, you will be well on your way to creating a stable future for your business.