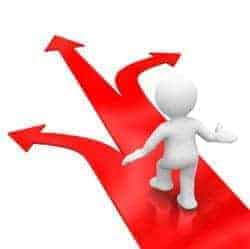 A strong business plan is the road map for success in any financial services business. The objective of your business plan is to outline how you intend to operate your business and improve revenue as your business expands.
Here are some things to include in good business plan for a financial services business:
Company Description
Your company description should provide clear information about what your business does and what services you offer. You should also include any aspects that differentiate your business from your competitors and makes you stand out from the crowd.
Market Analysis
Before you even launch your business, it's crucial to understand your industry, your competitors and your chosen target market. Be clear about who your preferred clients are and what specific demographics you intend to target.
Financial Projections
You may have an awareness of where your business's revenue will come from, and you may have already managed to get pre seed funding in order to get yourselves up and operational initially, but are you aware of the estimated costs associated with running your business once you have started full scale production? You may need to conduct some research to ensure your financial projections are as accurate as possible.
Accounting and Payroll
Keeping accurate track of your business's cash flow is crucial. Choose an ERP accounting software that allows you to handle invoicing and track expenses easily, as well as handling the payroll side of your business.
Marketing and Advertising
Create a clear plan for how you'll attract new clients to your financial services business. You may already have a list of connections or potential new clients, and you may be confident in your ability to generate referrals from existing contacts. However, it's still important to develop a good marketing plan that can help generate new leads.
Organization and Management
Every business has a different organizational and management structure. Include details about your company's ownership and qualifications of any directors or employees within your business. Be clear about the organizational structure within your firm so you know exactly who is responsible for what tasks and job roles for every function within your company. In fact, many companies look to outsource these jobs, so they are confident they are done efficiently. Gusto (check out gusto pricing) and similar companies are available to offer services that assist with the HR and overall management of your workplace.
Staffing Requirements
Will you be operating your financial services business on your own, or will you be hiring employees to answer phones, complete administrative tasks and handle marketing responsibilities? Your business plan needs to outline how and when you'll appoint new staff to your business. It's also important to include potential salary costs into your financial projections.
CRM Software
There's nothing wrong with cutting costs to get your financial services business up and running. However, there are some things that are worth getting right first time.
Choosing the right technology platforms to operate your business right from the beginning can potentially save you thousands in the long run. After all, converting from one system that no longer suits your needs over to a more comprehensive system later can mean a price tag in the thousands.
You'll need to choose the right CRM software for financial advisors that is capable of growing along with your business as it expands.
Communications Technology
Think about how you'll communicate with your client base and your service providers. You'll need to factor in office phones, mobile phones, and email accounts. Your business will also need a website and some business-related social media accounts that make it easier for prospective new clients to find you.
Creating a business plan may seem like a time-consuming task, but it's a critical element in ensuring your success. Besides, having a concise business plan improves you chances of securing finance for your business if you ever need it. As your business grows, you can review and amend your plans to suit your goals.
Toby Peters is a financial advisor. He enjoys sharing his experiences in the business world by posting on the web. His articles can be found on many business websites.