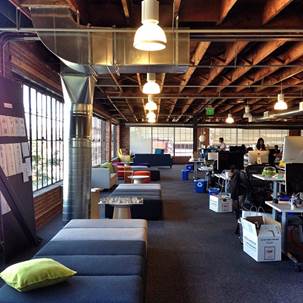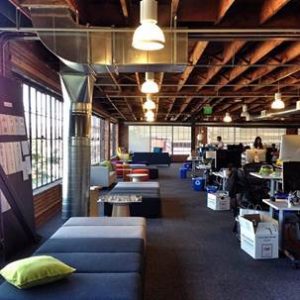 Did you know that happy and satisfied employees are more creative, productive, competent team players and better team leaders? Now a days, most offices have adopted a policy of giving one-on-one appraisals to make the employees feel valued. By highlighting their milestones they have hit and the challenges they've overcome, you acknowledge their work and worth. A simple "thank you" is a big reward for an employee. However, have you ever wondered that as an owner, if you put in a little more effort, you will get even better results?
Employee happiness and safety are closely related. According to Fire and Safety Australia, 50% of the employees in a workplace don't know how to operate a fire extinguisher. A safe employee is a happy employee and this security allows them to dedicate their entire focus on work. Following are six tips that will help you ensure your employees' happiness and safety:
Tip #1
Create an Artistic yet Peaceful Environment
Employees don't want garish paintings hanging on the wall neither do they want just a plain green board used for pinning notices. An office is like a second home to them and they want it to be equally beautiful. To transform the feel of the office and make it more peaceful, engage plant hire services. Indoor plants help in:
Reducing stress
Increasing productivity
Creating a refreshing work environment
Improving mood
Tip #2
Invest in Employees Not Salaries
Yes, a bi-annual appraisal aimed at increasing salaries is all well and good, but how can you expect your employees to be happy if they are at the same place they started with? A raise will surely bring a smile on their face, but they need motivation to work harder and that you can give them with a promotion. A promotion is not necessarily about giving the employee a higher post. It can be a new work station, gift cards, a free trip to a spa to relieve stress, more work responsibilities, etc. This will not only make them realise that they are a vital part of the company, but also instil this satisfaction that their efforts are appreciated by the higher authority.
Tip #3
Travel Incentives to Motivate Employees
You have got the bi-annual appraisal for motivation, but what about in between? You can always create a healthy, competitive work environment by introducing "employee of the month" award. The employee of the month can be sent on a paid trip that they will remember forever. Talk about motivation!
Safety Tips
Tip #4
Educate
Less than 50% of the employees in an office feel confident of knowing what action to take during an emergency. While this might sound satisfactory, it also means that you still have a 50% mortality and injury rate on your hand. Amongst these, the two biggest problems are the operation of fire extinguisher and location of fire exit. By conducting a seminar in the office and educating them on safety tips, you can significantly minimise this 50% risk. Fire safety training will increase the emergency response actions of the employees when confronted with an emergency. This will give them the confidence that they can tackle a situation like this on their own.
Tip #5
Invest in Cable Safety
In the past 10 months, there have been a total of 129 deaths reported in workplaces in Australia. According to Safe Work Australia, 4% mortality rate is due to accidents related to electricity. Injuries usually occur due to tripping on cable wires, and deaths due to short circuits. This is why, to ensure your employees' safety, offices should implement cable protectors.
Tip #6
Promote Wellness
The loss is felt equally by both parties the employee as well as the employer, when the former falls sick. You can create a healthy working environment by:
Giving discounted gym membership or creating a gym on-site
Offering all kinds of vaccinations on-site
Providing healthier snacks
Organising health and safety training programs
So, there you go – six tips on how to maintain a healthy and happy work environment. Remember, as long as the employees are happy, they will perform above and beyond your expectations.