Reports off late have stated that there is a 2000% malware increase in the apps at Google Play and the most threatening one seems to penetrate through the touch screens and infect your kids and that is something irreversible. Well, all of us would have come across such hoax and nevertheless, there is always a better side to it.
In the recent few months, reports have stated that malware threat is up to 580% and there are nearly 23 reported apps in Google Play, which are one of the top 500, presumed to be at a high risk. Purported news has stated that incidents of mobile malware have steadily increased, with marked risk in Android.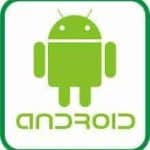 Remember that…
Inevitably, any platform is prone to malware and Android stands no way to escape, as it is one of the most popular of all the mobile platforms today. This is the same reason as to why Windows is targeted too! Nevertheless, Microsoft has a reason to dig way for the malware stories with the DroidRage campaign.
Undoubtedly, there are several malware problems with Windows and I am yet to encounter a malware with Android as with Windows. However, it is apparent that malware in Android does exist, but is being exaggerated to levels far too beyond compare. Well, that just seems to be bait for Android rivals who have another trump for their card game.
An insight..
Well, the bottom line of the story is that, all these reports do not project the entire story. The catch is that, these stories do not tell the fact that an average Android user who does not give room for downloads from un trusted sources is not prone to such attacks. If you were to stick to Google Play and download apps and games that are downloaded more frequent, then you are virtually at no risk of downloading a malware.
Why should you pay?
Why pay for the hassle of having to download a security app, when things happen for free? Well, if you were to insist for one, then you can choose from Avast or hoards of other paid security apps for the peace of mind, if you feel so.
The point to note is that there are several free Android apps that offer similar features as that of the premium apps. As a matter of fact, these apps deliver more features. Further, they just seem to take out paid apps for a toss and are projecting better detection rates when compared to paid apps. Never conclude that paid apps are better when compared to free security apps.
The so very big names have gained immense trust on your laptop or PC. For instance, Norton, McAfee, Kaspersky, and more are taking out quite a ransom for the level of protection that you would get with AVG, Avast, or even the free mode of Lookout.
Get to know that Google has taken up several measures to assure Android users to thoroughly verify apps and then upload them to the Plat Store. Do not panic and keep your device safe with trusted apps from Google Play.