Tired of searching for your apps among dozens of similar small rectangles? With the App Space widget,you can launch your favorite apps as if they were physical items, arranged in a beautiful personal space!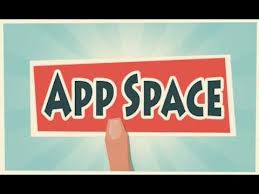 Changes the way you use your phone – without actually changing your phone!
1. Launch your favorite apps from beautifully crafted pictures, full of clickable  items
2.Make your own associations: assign any app on your phone to the item you associate it with.
3.Launch as many as 27 apps from a single screen!
4. Widget technology: place an App Space on any of your home screens.
5.Need more space? No problem! Arrange as many App Space widgets as you like on your home screens.
6.Give yourself some space! Download more beautiful spaces from our App Space theme gallery.
App Space Widget to organize the Home Screen in Android Smart Phones.
Among the many widget on Play Store the most interesting to try is App Space App,which allows you to organize in an original and entertaining shortcuts to applications on the homescreen of smartphones and tablets. widget is very interesting because it allows the use of screens to choose where applications take the form of objects that are placed on the screen, replacing the classic square shapes and linear Android uses by default.
In the paid version ( 0.74 Euro ) You can find the add-ons that allow you to further manipulate the images and objects as desired, varying the arrangement and shape.
App Space Widget Video :