You know analytics is vital for a call center owner or manager. It allows you to analyze performance and track trends to improve your performance. It can help you understand your customers and give them a better experience. How does this work?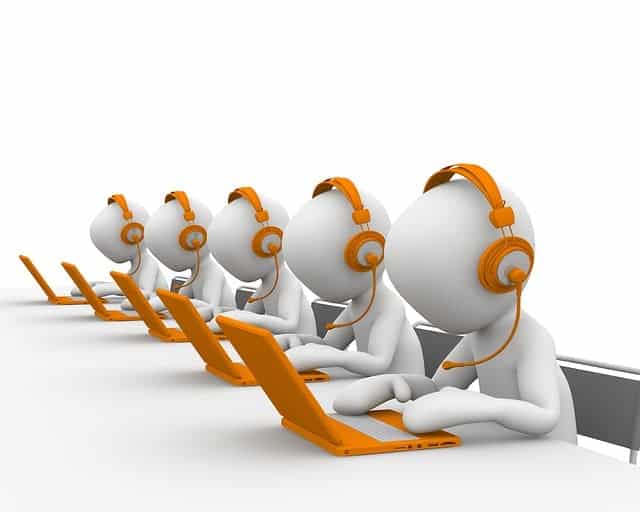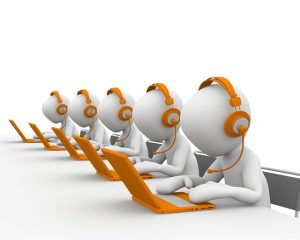 Text analytics
Text analytics is a powerful tool that can help businesses improve their services. It allows them to track trends and patterns in customer behaviors and analyze their interactions with agents and customers. It can help them provide improved customer service and reduce compliance risks. In addition, it can also help them to build an effective self-service system.
Call center text analytics software provides an automated solution for analyzing text-based interactions. The software can automatically review messages, emails, and support tickets, extracting relevant information and turning it into actionable insights. It can also help with other improvement operations, such as upgrading products and services based on feedback.
With the help of text analytics, companies can find ways to streamline their operations, boost efficiency, and improve customer satisfaction. For example, they can detect new issues and trends and develop contingency plans to help ensure a positive experience.
Text analytics can help call centers identify the problems that their customers have and give agents more accurate insights into customer sentiment. They can also identify areas for training and rewards. This way, they can improve performance and focus their resources on the most critical issues.
Cross-channel analytics
Cross-channel analytics can boost customer engagement by improving the experience. It can also help you identify gaps in processes. A call center analytics tool is a great way to improve your bottom line.
There are several call center analytics tools available on the market today. Some are simple, while others require more sophisticated data analysis. The best call center analytics tools comprehensively view a customer's journey. They help you determine the best communication channel for the customer and make reaching them much more straightforward.
Predictive analytics is one of the best ways to increase agent productivity. Using historical data and machine learning, this technology can give you an idea of how likely a customer will convert to a sale. You can also use it to detect fraud.
Another vital function of call center analytics is to enable personalization. The analytics software can help you segment your customers and provide them with a unique customer experience. It is done by analyzing data from multiple marketing channels and a call recording. You can also identify customer needs by tracking their social media activity.
Desktop analytics
Contact center analytics can be a valuable way to measure agents' productivity and performance. Call center managers can better understand their agents' effectiveness by monitoring their computer dashboards and activities. Moreover, these insights can be aggregated into 360-degree marketing reports.
One of the main benefits of desktop analytics is its ability to provide more insight into agents' workflows. It can help contact centers optimize their systems and processes. It can also reveal vulnerabilities and inefficiencies that can affect the operation of a call center.
Another benefit of desktop analytics is that it can be used for other purposes besides monitoring agent activities. You can use it to generate a range of reports showing how well your call center is doing.
For example, if you have a particular order that frequently gets canceled, you can search for that call and create plans to remedy it. It also helps you find opportunities to improve employee training.
Another benefit of desktop analytics is that it can help you improve your security. If you are worried about unauthorized access to your site, you can block it via a firewall or network routing settings. You can also use desktop analytics to track all applications and their usage.
Predictive analytics
Call center predictive analytics help business leaders create a more personalized customer experience. With this new technology, companies can use historical data to understand and predict future customer behavior. It will also allow them to increase sales, improve productivity, and boost customer satisfaction scores. It's also a way to reduce costs.
First Call Resolution (FCR) is a crucial factor in retaining customers. With proper analytics, companies can accurately view what their customers want. By analyzing past FCRs, companies can plan how to increase FCRs. In addition, they can determine how to decrease the average time to answer calls.
In addition to predicting FCR, call center predictive analytics can analyze customer purchase history, allowing agents to focus on the most promising leads. It can also identify which types of communication lead to conversions.
This information allows call center leaders to promote marketing promotions and coordinate tactics with objectives. It can help them prepare for high call volumes, such as around holidays. In addition, they can determine the correct staffing levels to meet customer demands.
Dialpad Ai
Dialpad Ai call center analytics is a powerful tool enabling contact centers to serve their customers better. It analyzes customer conversations in real-time, giving organizations a better understanding of their customers and providing proactive customer service improvements.
Dialpad Ai call center analytics uses natural language processing and machine learning to transcribe and analyze calls. It automatically flags certain behaviors and keywords in the conversations and can automatically summarize the critical discussion points. This feature also provides real-time sentiment analysis on incoming and outgoing calls.
Dialpad Ai call center insights can increase customer satisfaction and drive sales. For example, you can use the sentiment analysis feature to identify words and phrases on a list of incoming or outgoing calls to see how they affect the quality of your service. You can even combine the feedback from your survey responses with the information from your Real-Time Assist cards to gain a fuller picture of how satisfied your consumers are with their interactions with your business.
Dialpad's artificial intelligence-powered guidance technology is a breakthrough in contact centers. It provides agents with relevant, immediate assistance. Whether the conversation is in a voice or video format, it provides personalized advice, suggestions, and recommendations.