In today's digital age, automating trading has never been easier. Particularly for short-term activities like day trading, software applications have made the process extremely convenient and popular. However, you must be sure to select the right program that is suited to your specific needs and style.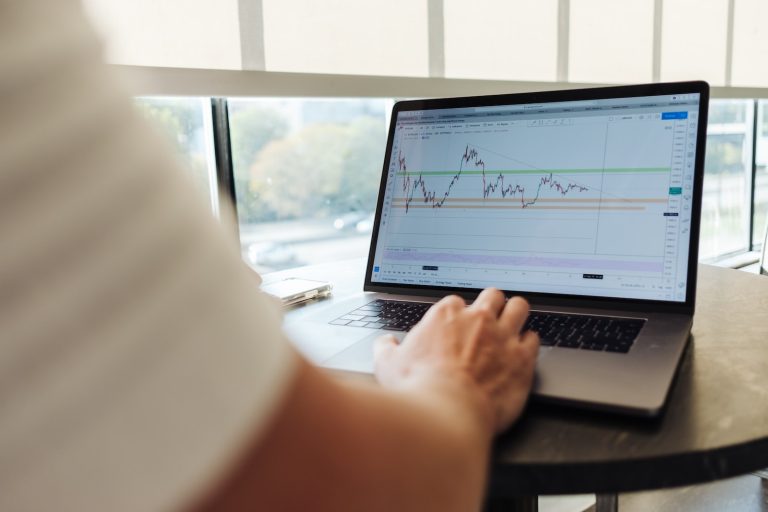 Controversy lingers regarding the financial benefit that can be attained from online trading platforms in day trading. Brokerage fees and commissions are said to absorb a large percentage of the potential profit, ultimately limiting its worth. However, selecting the right software from numerous quality platforms or their alternatives for investors could be an effective way to reduce these costs and boost your overall profits.
What Is Day Trading Software?
Day trading software is designed to help traders make split-second decisions on buying and selling stocks, indices, foreign currencies, bonds, and other financial instruments. This type of program helps manage their portfolio and conduct research for technical analysis quickly and accurately. In addition to this, these applications often offer multiple features such as charting tools, real-time news, multiple order types, risk management tools, and more.
How Does it Work?
The day trading software is usually provided by brokers and acts as a bridge between the investor's computer and the broker's server. Once installed, it can allow traders to easily track their positions, monitor trends in stock prices, and review news events that may influence markets. It will also provide alerts when certain conditions have been set (e.g., when to buy or sell a stock).
What to Consider?
When evaluating the available options for day trading, there are several factors to consider. Firstly, ensure that the platform is reliable and secure. A good program should have an intuitive interface with features that are easy to use. It should also provide real-time data and charts that enable traders to make informed decisions. 
Additionally, most programs offer backtesting capabilities, so traders can test potential trades before committing any actual capital. Finally, the ability to automate certain aspects of the whole process is an important feature for those who are looking to use algorithms for their trading strategies.
Secondly, look for applications that offer advanced features such as technical indicators, backtesting capabilities, and trading systems. These features help traders analyze the markets for potential opportunities. Additionally, some program packages include tools to help manage risk and optimize profitability. Many applications also allow users to customize their trading strategies to fit their individual needs and preferences. 
Next, review the fees associated with the software package to ensure that it is within your budget. Trading programs' costs can range from free to hundreds of dollars depending on the features they offer. Additionally, some brokers offer discounts or other incentives for using their platform. 
Finally, examine customer reviews and feedback of different applications. This type of information can give you an idea of the features and performance of the software, as well as its level of customer service. While there is no single "best" day trading software application, doing your research in advance can help you identify the most suitable option for your needs. By evaluating these four factors—easy-to-use interface, advanced features, fees, and customer feedback—you can make an informed decision about the best day trading software for you. 
What About Safety?
When selecting day trading software, it is important to keep safety in mind. Ensure that the platform has encryption and other security measures in place to protect your account information and investments. Also, look for applications with two-factor authentication to further safeguard access to your data. Finally, make sure that customer service is available if you need help or have any questions about the software. 
Bottom Line
Overall, day trading software can be a valuable tool for those looking to make successful trades in the stock market or other financial markets. By doing your research and evaluating the factors mentioned above, you can find reliable day trading software that meets your needs. With these programs, you can improve your trading performance and profitability. 
When selecting day trading software, take the time to understand its features and explore all of your options before making a selection. Remember that having the right software can have a profound effect on your profits and help you succeed in the world of day trading.