Do you need a quality management system at your company? If so, you are probably looking for a way to streamline your operations. You might be tired of having things fall through the cracks, and you could be concerned about increasing competition in your industry. Fortunately, the right quality management system can rectify a lot of these issues. On the other hand, there are a lot of mistakes companies make when they try to set up a quality management system. What are a few of the top mistakes you need to avoid? Take a look at the list below, and do not hesitate to reach out to a professional if you need help with your quality management system.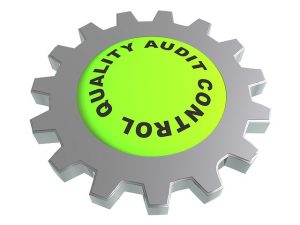 Only Tracking Revenue Growth
One of the first mistakes companies make is only tracking revenue growth. Even though it is important for you to track revenue coming into your company, this is not the only thing that is important. If you go through the process of learning about ISO 9001, you will see that there are a lot of moving parts that play a role in the success of your business. You need to learn about other metrics that are important. Of course, you want to increase revenue, but you need to figure out the other metrics that are directly tied to this number. That way, you can develop a firm process that will lead to business growth.
Not Talking To Your Employees and Customers
A lot of companies make the mistake of not talking to their employees and customers. Yes, the people at the top of your company are in positions of leadership for a reason. On the other hand, you need to talk to your employees and customers as well. Your employees are on the ground every day. They are going to the processes involved in meeting the needs of your customers and clients. See what is working well for them and what needs to be improved. Then, you may want to talk to your customers to see what they experience on the outside. They might be able to point out a few areas for improvement.
Not Getting an Outside Perspective 
Finally, you may want to get an outside perspective as well. It is difficult for people who work in a business to be unbiased. Everyone has a stake in the company. Therefore, you may want to talk to a professional consultant instead. They may be able to bring a valuable outside perspective that has been informed by their competitors in your field. They can talk about what has worked for other businesses, what might have failed, and what might be helpful for your company. All of this can go a long way toward helping you construct a quality management system that can reduce mistakes, increase productivity, and improve efficiency. Consider getting an outside perspective. 
Build a Helpful Quality Management System
These are just a few of the many tips you need to keep in mind if you are trying to establish a quality management system for your business. The right quality management system can go a long way toward placing your business in a position to be successful. It is true that the current environment is more competitive than it ever has been in the past. On the other hand, you can stay ahead of your competitors if you have a quality management system that can help you identify issues with your company. If you have concerns about growing your business, you may want to reach out to a professional who can assist you.