Everyone wants to go for a high-paying occupation but can we all have it? Surely, high-paying occupations are the first on everyone's projection when searching for a new job, switching position or career. If you have what it takes, getting into the highest-paid occupation is possible. The education, skills needed and other qualities are factors that determine if you are fit for the occupation.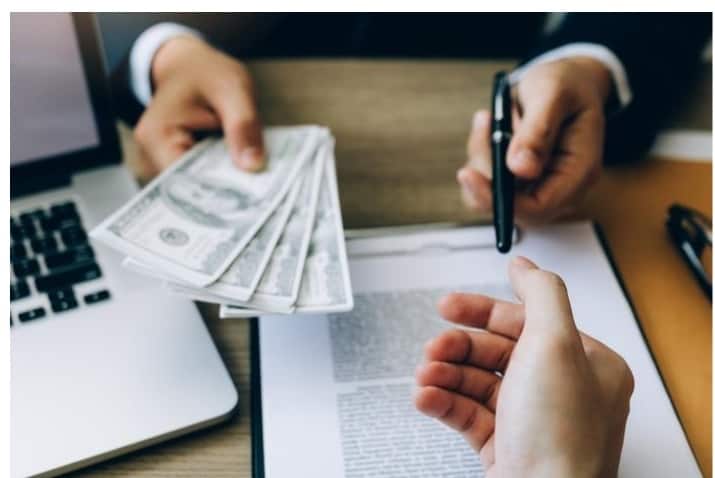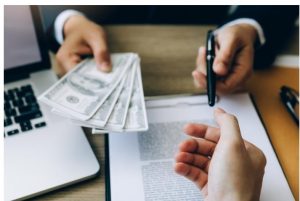 There are speculations as to the sectors that offer the highest pay. While some people believe it is the finance sector, others argue that it is healthcare. Are you curious to know any of these highest paid occupations? You are in the right place. Let's go!
Top 10 Highest Paid Professionals
1.
Physicians and Surgeons
Surgeons are doctors who treat deformities, injuries and diseases by operating on patients. Physicians are doctors that diagnose illness and offer preventive care to patients. Surgeons can specialize in areas such as neurology, orthopaedics, gynaecology and so on. Surgeons generally have the highest pay rates in the world.
Their pay is worth it because of the risk involved in their work. A surgeon's action or inaction affects other people's life. They also have about 10 to 12 years of education to get qualified for this job. An average surgeon will go through college, medical school and residency. The median salary for surgeons and physicians is around $208,000 per year. 
2.
Psychiatrist
A psychiatrist is a doctor who cares for mental health. Like other doctors, psychiatrists go through training from medical school to residency. Mental health is a component of our physical health. So, the psychiatrists are paid the median salary of medical doctors of about $208,000 per year.
3.
Dentist
A dentist is a general specialist who diagnoses and treats problems that are concerned with a patient's teeth, gums and everything in the mouth. A dentist repairs damaged cavity, extract teeth and fits dentures. Some dentists specialise in oral surgery, prosthodontics or orthodontics. Specialist dentists study more and earn more than general dentists. The median pay for general dentists is $183, 580 per year.
4.
Chief Executives
The chief executive officers are leaders of companies. A chief executive creates goals, set policies and generally leads the company. CEOs of big companies are paid handsomely. Even the CEO of small companies does quite well too. On average, CEOs earn about $51.77 per hour. Every CEO must have a bachelor degree. Much more, relevant work experience and a successful track record are equally necessary. 
5.
Nurse Anesthesiologist
These are nurses that give anaesthetist care to patients. They usually work in surgical rooms, patient's management centres. Specialising in this field requires an additional master's degree. A nurse anesthesiologist earns an annual median salary of about $183,300.
6.
Airline Pilots
An airline pilot is another high paying professional. A pilot generally operates a plane to ensure safe flies. He/she leads other members of the crew that are on board. To be an airline pilot, you need a bachelor's degree and an airline transport pilot certificate. Copilots, flight engineers, and airline pilots earn around $160,970 per year.
7.
Computer Network Manager
The Information technology industry is a fast-growing sector: hence, professionals in this field earn so high. A computer network manager oversees computer programming, system analysis, information systems and so on. Computer network managers usually have a bachelor's degree in a computer-related subject. For advancement into managerial roles, this professional also enrols in Masters of Business Administration. The average earning per year of a computer network manager is about $146,360.
8.
Architectural and Engineering Managers
Architectural and engineering managers supervise projects and coordinate project execution. They oversee the structural project from scratch to the end. Additionally, these engineers create and manage budgets for executing a project. According to BLS reports, their annual median salary as of 2020 is $144,830.
9.
Petroleum Engineer
If you are interested in oil and gas, you can choose to be a petroleum engineer. Petroleum engineers are involved in oil and gas exploration, extraction and production. Also, petroleum engineers must have a good understanding of mathematics and sciences. While professional immigration lawyers in Manchester earn pretty much, the average annual pay of professional petroleum engineers is about $154, 780.
10.
Marketing Manager
Marketing managers oversee companies' marketing strategies. They plan and execute marketing policies to improve a company's branding. This work comes with a juicy reward, commissions and bonuses. Depending on experience, marketing managers earn about $ 142, $ 170 per year. 
Conclusion
Indeed, the pay is highly compensating. However, a lot of sweat and hard work is involved behind the scenes. Overall, you can't just stumble on a high paid occupation. These occupations require that you have advance training, education and good work experience. Bear in mind that getting and retaining relevance in this occupation is no child's play. But whatever you do to get this job, it is worth it.