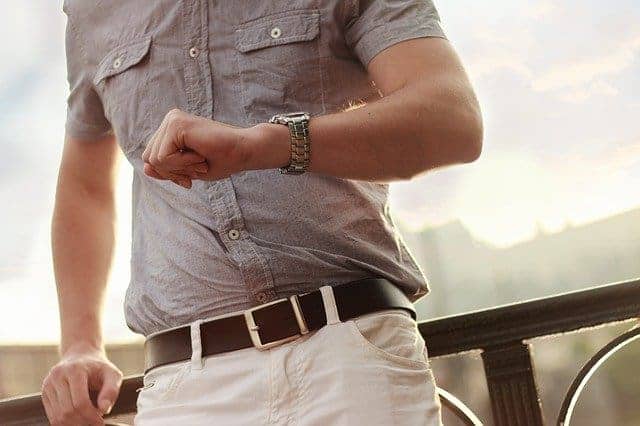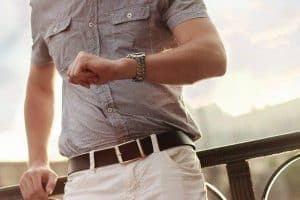 One of the primary accessories you should be particular about is your wristwatch. Gender does not matter; the sharp and dazzling effects of wristwatches are applicable for professionals and the elite. The orderly combination of suits, ties, shoes, belts, and watches dramatically impacts your personalized emphasis on luxe, class, and style. 
If you are up to the provocation of sophisticated yet competitive wardrobe warfare, then you found the right article. While many people overlook the quality and superior attractiveness of wristwatches, people who understand luxury by detail will not. We are not talking about wristwatches in the $500-$750 range; this is about the Chopard LUC wristwatches. Read on to know more about this timepiece! 
The Prestigious Chopard L.U.C
The discreet yet extremely luxurious brand of Chopard LUC complements well with its respectable reputation. To address the curious ones out there, L.U.C stands for Louis Ulysse Chopard, the exceptional watchmaker who founded the company way back in 1860. Although the company is also famous for expensive jewelry, it now focuses its market on wristwatches. 
The prestigious Chopard L.U.C made a dramatic ascension in the world of watches when Karl-Friedrich Scheufele decided to refocus on the watchmaking craft in 1993. Their occasionally triple-certified wristwatches tremendously elevated their brand to the superior luxury genre.  
Chopard L.U.C XPS
One of the classic signatures, the Chopard L.U.C XPS Automatic White Dial, represents the brand's exquisiteness. The XPS comes with a black alligator leather strap and a beautiful sapphire crystal dome.  The stainless steel crown, white dial, and matching tones will perfectly blend in your tuxedos.  
The Chopard L.U.C watches are also well-known for its meticulously designed perpetual chronographs. They only release 4,500 watches annually to create an absolute focus on quality mechanical and technical accuracy. Their wristwatch internal engines are also composed of high and full-strike complications. 
L.U.C Flying T Twin Baguette
Another beautifully executed timepiece is the Chopard L.U.C Flying T Twin Baguette; Chopard flaunts a new wristwatch highlighting its new flying tourbillon movement. This majestic automatic 40mm platinum timepiece comes with 25 jewels, an 18k white gold crown, a see-through sapphire crystal case, and a black alligator vegetal tanning strap. 
It has a self-winding mechanical movement for more accurate time-viewing and a robust power reserve of 65 hours with double-stacked barrels. The 3.12-carat white diamond is what makes the Flying T Twin Baguette exceptional than others. If you encounter a Rolex, Audemars Piguet, Patek Philippe, or Omega user, then you are on par with your competitors. 
Chopard L.U.C Automatic Green Dial Limited Edition
This watch is one of the limited editions of Chopard L.U.C coming from their Spirit of Nature Collection. With its exquisite green dial, Chopard aesthetically celebrates nature and projects a soothing forest aspect together with its brown leather straps. The green dial is also beautifully decorated with leaves to add more natural feels. 
Chopard L.U.C Automatic Green Dial limited edition also comes with an 18k Rose Gold crown and leaves off an effortless class and decency.  It is also composed of 29 jewels with an approximate power reserve of 68 hours and is 30 meters water-resistant. If you have a cocktail party with an elite crowd, this timepiece is your perfect choice. 
Takeaway
Finding the perfect wristwatch may vary from the occasion and your preferred outfit. The perfect combination of luxe, class, and style will always come from the personalized creation of one's complex mind. Chopard L.U.C has made a powerful and historical mark in the field of watchmaking. These are just some of the Chopard L.U.C. timepieces that you should add to your collection!