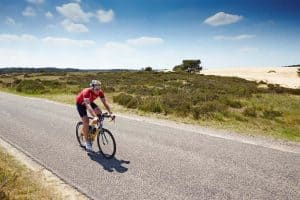 Whether you drive a Polaris, a Honda, or anything else in between, there's nothing like experiencing the ride in a side by side. Take a UTV out into any type of conditions. You'll be ready to roll into the desert, the wilderness, or on a rocky slope. Side by sides are gaining more and more in popularity, especially because someone can ride shotgun and enjoy the trip with you. Share in the great adventure and let Side by Side Stuff help you to deck out your ride with all of the extras. Your UTV can really be out of this world when you have the sound system to go with it. With an MTX Overhead Audio System, you'll have a soundtrack to make every ride perfect.
A System Designed for Off-Roading
Whether you're looking for a Polaris stereo or something for your Yamaha, you need a sound system that will stand up to the test. MTX has designed audio systems that are geared for motorsports. When you are going to throw tough conditions at your machine, you want to know that your stereo will survive the trip. MTX audio systems are built to withstand the vibrations that come with a bumpy ride. When you're hit with the elements, from rain to snow and the intense heat of the sun, your MTX audio system won't let you down. Don't worry about wind, mud, and dirt. Like the Energizer Bunny, your MTX audio system will keep on running. Through a combination of quality materials, including stainless steel and covers, you can expect your MTX audio system to be durable.
Enhance Your Sound System with All the Extras
You can't stop once you've ordered a MTX stereo. Take a look at your options at Side by Side Stuff. You can trick out your stereo with a sound bar, speakers, an amplifier, and a universal Bluetooth controller. Side by Side Stuff has the technology to help you perfect your ride. If you are serious about music and want to take it everywhere that you go, you can put a system in your side by side that will not let you down. Make those special moments out on your machine even more memorable when the tunes come with you. You can have the time of your life while you're riding, sharing your favorite music along the way.