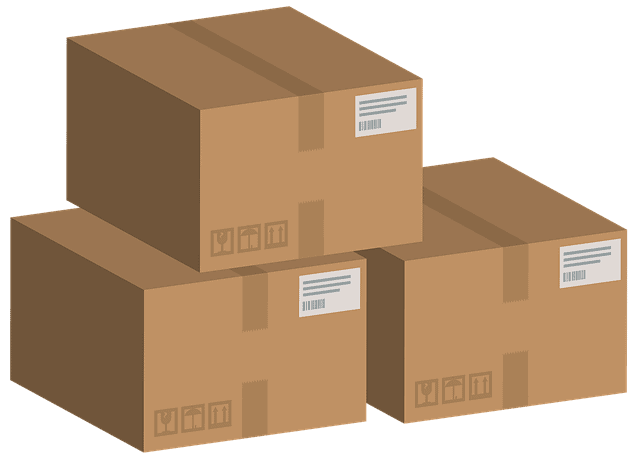 Many companies are now in the delivery business, and if you are planning on sending out products to customers, you need to be highly efficient in what you are doing. Not only this, but you also should maintain a good level of communication with them at the same time. Otherwise, you can end up in a situation in which you start to develop a bad reputation, which can impact whether or not people are placing orders with your company. It can be beneficial to use software for field service management to increase productivity, streamline information flow, reduce production costs and improve the accuracy of data recording. Overall, the customer experience will increase with this too. Learning about some of the most common mistakes out there can help out to begin with. This way, you will know more about what you should be avoiding in order to achieve the level of success that you are looking for.
Incorrect Customer Information Being Listed 
If the information being listed is incorrect, nobody is actually going to receive their packages at all. Of course, mistakes are made at the checkout, but you want to aim to minimize these as much as possible. For this reason, a lot of companies create an autofill setting that take into account an address directory. You can also allow an option for people to create an account when they are wanting to make repeat orders. This way, they will not have to keep inputting their info time and time again. 
Poor-Quality Packaging 
No matter how much care that you take, it is inevitable that packages are going to get roughed up a bit when they are moving from one place to another. Therefore, you need to ensure that you are giving them the highest level of protection with the packaging that you use. When the package is not the correct size, the possibility of it getting damaged is much higher. Even when the outer packaging seems to be correct, you need to think about what is offering the protection on the inside. For example, bubble wrap is a highly popular choice if you are planning on transporting fragile goods. Whether you plan on making the packages yourself or you are using an external company, you need to think about your choice carefully and do some prototyping wherever it is appropriate. 
Not Searching for the Best Delivery Partner 
You can only manage a certain part of the shipping process yourself. The rest of it will all be handled by the shipping company. For this reason, it is highly important that you pick your partner organization wisely. Alternatively, you could look to use a load board, which you can find more about here. There are a number of different components that all should add up here including the speed, reliability, and overall reputation of the company. Ultimately, you may find that you need to change the organization as your delivery demands start to change and potentially increase. 
Failing to Automate Where Possible 
When you are taking in a lot of orders on a regular basis, it is highly important that you are able to keep track and process all of the orders that you have coming in on a regular basis. However, if you do not automate your whole order system, you can end up in a situation in which you are missing out on orders and not processing them in the correct order. Therefore, it is important that you take the opportunity to automate wherever possible. There are more and more tools out there that can help you out in this process, but you should certainly do your research into all of them to work out which ones will help you out the most and which ones may not be as useful as you had initially thought they would be. A possible way of working is getting some personalized recommendations, which can help you out significantly. 
Giving an Inaccurate Order Estimate 
There is nothing more frustrating as a customer than when you wait for a significant period of time for a package to arrive, only to find that it does not drop on your doormat when you expect it to. Therefore, it is important that you do not give an inaccurate order estimate. After all, people may be relying on your packages for birthdays and other special occasions. In certain situations, you may be held up by your delivery partners, but you need to ensure that your customers are in the loop at all times. Failure to do this can lead to a significantly reduced chance of anyone making another order. 
Not Detailing Your Return Policy Clearly 
While you certainly hope that your deliveries are not going to come back at you all over again, you need to be prepared for the situations in which your customers are not as happy as you had initially hoped that they would be. Therefore, you should aim to write out a clear policy that details whether or not you are going to accept returns. In some situations, you may not feel that this is a viable option at all. In others, you may be willing to accept returns with some costs covered. Ultimately, if you don't make your return plan at an early date, this can create some possible headaches for yourself further down the line. 
Inaccurate Weight of the Package 
If you do not weigh all of your packages properly, this can easily lead to a situation in which additional costs are going to be incurred. With this in mind, it is certainly important that you put in place a system in which this is taken care of. If you have charged customers less for shipping and the fees come back higher, this is going to eat into your profit margins, which is obviously a big problem that you should aim to avoid at all costs. 
Avoiding each and every one of these common shipping mistakes can help to lead to a situation in which your delivery system runs like a well-oiled machine. As your capacity and demand grows, this is going to lead to further issues, so make sure you review your policy from time to time.