Ever since their release, NFTs have seen tremendous success and proved themselves promising in many domains, including arts, sports, and music. But what if we told you they might be the next big thing in the film industry?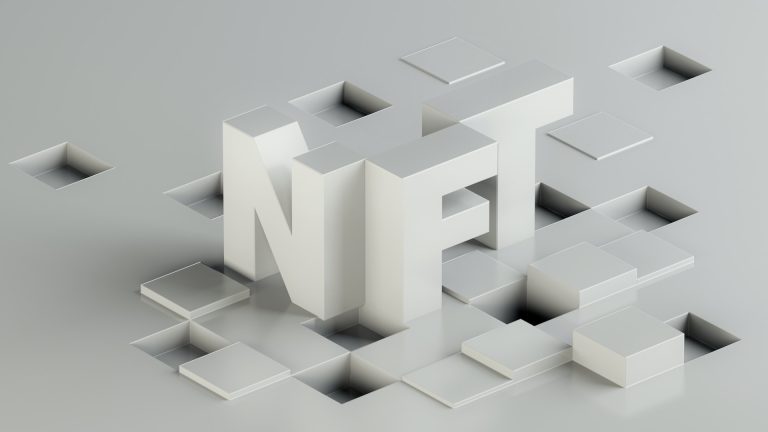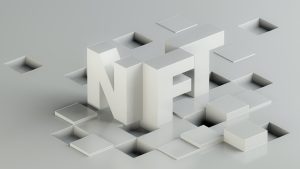 We know it seems inconceivable – if not impossible – to imagine NFTs turned into movies, but the truth is that these tokens have taken the film industry by storm. The movie industry has developed massively in the last ten years due to the OTT wave and social media platforms. And now, it appears to adapt to the Web3 transformation. In this sense, it'll use NFTs and thus clear the way for new content consumption and distribution means. Moreover, screen and stage's great interest in the NFT sector has lured thousands of fans and investors who are now willing to put money into such tokens so they can interact with the persons they admire so greatly. Snoop Dogg, Madonna, Paris Hilton, and Reese Witherspoon are some of the most prominent figures in the NFT and Web3 space. However, if you're not such a big fan of NFTs and simply want to invest in crypto such as Bitcoin and Etherereum, we don't blame you. Such coins have always been profitable investments, but just in the case of buying NFTs, we advise you to take your research seriously. Proceed with a purchase only when you've checked the Ethereum price multiple times on the Binance platform and analyzed the market thoughtfully.
But for the NFT movie fanbase out there, here's everything you need to know:
NFTs will enter the big screen sooner than you think
Some notable NFT projects are targeting the movie industry, and the result is going to be astonishing. The most popular ones include World of Women, Aku, Huxley, and Bored Ape. So, the applications of NFT technology exceed imagination. It's hard to imagine that such things can end up in movies, but the above-mentioned projects are proof of it. Aku is the first project that took this path, released in April 2021. Permanent Content and Anonymous Content are the project's main partners that also promise to make Aku a buzz-worthy production. You'd surely be surprised to find out that the people behind this project are the one and only Shawn Mendes and Andrew Gertler. Huxley already has a real moment in the IP sector, as movie industry veteran Ben Mauro is in charge of the project. After working on notable video games and films such as Call of Duty, Halo, and The Hobbit, Mauro became interested in NFTs. Thus, in late 2021, he launched Huxley's first six issues.
Production houses started uniting their forces with NFTs. For example, Legendary Entertainment partnered with Terra Virtua Ltd and Boss Logic to launch two unique NFT collections. Similarly, Enderby Entertainment collaborated with Currency Works to release VUELE, the first ever full-length film NFT distribution and watching platform. Surprisingly, the creation fund allocated to the NFT sector is no less than $100 million, according to Fox Entertainment. Furthermore, Swapp Protocol is to collaborate with the NFT Arabian Camels community to create the first decentralized feature, Antara, whose storyline will follow the Arabian knight Antarah Ibn Shaddad.
Prominent NFT projects turned into movies
Huxley
Ari Arad's Arad Productions declared earlier this year that it's about to adapt Mauro's Ethereum NFT project Huxley into a feature-length film. The artist's comic book project has made waves since its release, and fans are thrilled to discover that the Sci-Fi story will turn into a feature film. Oscar-nominated VFX supervisor Jerome Chen and Web3 production studio Feature will help Arad in this sense, so fans expect Huxley to be a huge success.
Nevertheless, Huxley's post-apocalyptic mood is not yet confirmed to translate into a motion picture. We can only assume that it will happen in the foreseeable future since the team announced they plan to host Huxley-themed Metaverse events preceding the movie's eventual launch to help advertise it. Meanwhile, you can explore the Sci-Fi story told by Mauro in six digital issues that can be bought and sold as Ethereum non-fungible tokens. It's fascinating how Ethereum has come to support such big projects and led to so many developments. So, if you're not that much into comic book NFTs and simply want to invest in crypto, no one will judge you. We even encourage you to do so but be mindful of your research first.
World of Women
The women-centric and women-led project, World of Women (WoW), has come to the attention of actress Reese Witherspoon. The star plans to create TV series and movies featuring the WoW NFT project and thus turn it into an entertainment force. Witherspoon's Hello Sunshine production studio confirmed earlier this year that WoW is going to appear on the big screen. The actress is seemingly in love with this NFT collective comprising more than 10,000 artworks, and she aims to bring these WoW characters to life for entertainment and educational purposes. More than that, Reese promises WoW holders will have a voice regarding the project creation. Given all these facts, the only thing we can say right now is that it's going to be something big.
Bored Ape NFT movie trilogy
The Bored Ape Yacht Club (BAYC) NFTs are definitely more than profile pictures (PFPs), and the movie trilogy featuring them only proves their compelling utility. That's right – there's more than one film. There's an entire trilogy, and the collective's first movie made its debut at the NFT.NYC convention in June. The Degen Trilogy, as BAYC named it, is based on the collective's famous set of NFTs – 10,000 in total – that are today unachievable for less than $300,000. Investors hold onto these tokens as they stand for more than mere JPEGs – they symbolize crypto richness. Surprisingly or not, personalities like Steph Curry, Snoop Dogg, and Eminem use Bored Ape NFTs as profile pictures, so it's clear as day that the collective is already a thing in the crypto realm. The trilogy will undoubtedly exceed NFT culture and become something memorable in crypto and the film industry alike. It only remains to be seen which Bored Ape NFTs will make their way to the big screen, as the film audition is aiming at unique traits and accessories and a compelling backstory.
Without a doubt, NFTs are making their way to the big screen. So, have you decided on a NFT-based movie already?