The holy grail of any business is to run efficiently with the lowest outlay possible. However, in the digital age, business efficiency isn't just desirable – it's essential if you're to stay ahead of your competitors and turn the greatest profit with the smallest costs.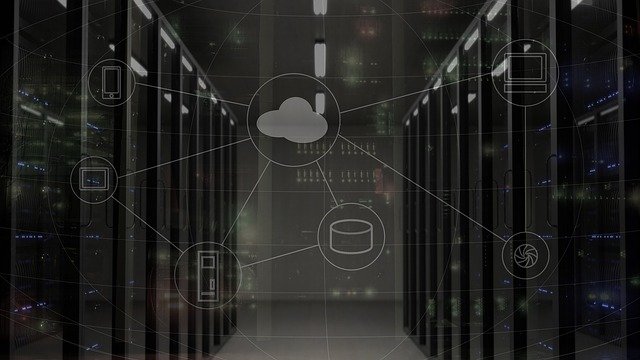 These days, there are many ways you could use to improve your operations and make your firm more streamlined and efficient. Below are just three different tactics that will see you reducing costs but increasing output. 
Move your digital services to the cloud
In recent years, cloud computing has become one of the fastest-growing sectors of the entire tech and IT industry. Cloud computing refers to any computing services that are handled remotely – anything from storage to processing or running apps – and usually delivered on a pay-as-you-go basis, typically over the internet. 
Without realizing it, you likely already use a huge array of cloud services in your personal life and/or business life. For example, services Google Photos, Gmail, Spotify, and Netflix all rely on cloud servers to deliver their services. 
However, while the cloud is great for personal use, it comes into its own when viewed from a business perspective. There are many, many reasons why your firm should move to the cloud, including (but not limited to):
Reduced cost: From set-up costs to maintenance and staffing, running an internal network is prohibitively expensive for most firms. Outsourcing will remove these costs and headaches and put them in the hands of your provider.
Better tech and security: Cloud firms spend heavily on investing in the very best, fastest kit available – all backed up by best-in-class security. While it won't do you any harm to learn cloud computing basics so you can have a clear idea of the services on offer, most providers will give you all the support and set-up advice you need.
Scalability: No firm stands still, and your computing requirements this year are likely very different from what they were last year (or even last month). Cloud services make upscaling or downscaling as easy as a quick call to your support desk.
Embrace automation
Over the last two decades, the web and tech have enhanced all areas of life – from how and where we work to how we shop and communicate. However, many experts believe we're currently on the threshold of the next great leap in computing technologies in the form of automation. While Artificial Intelligence (AI) has long been touted as a massive game-changer, in truth, it's only come of age in the last five or so years. 
If you have any monotonous, time-consuming tasks, look into ways you could automate them to free up resources and make better use of your time. 
Learn to delegate better
One of the most common complaints among owners of (particularly) Small to Medium-sizes Enterprises (SMEs) is the feeling that there aren't enough hours in the day. Sadly, it's very common for SME entrepreneurs to feel as though they're the only ones capable of completing many fundamental tasks required for a firm to operate, leading to almost total burnout.
However, in truth, if you're a business owner, your time should be spent steering the company rather than doing the hands-on groundwork. In addition, as your firm grows, you'll almost undoubtedly have to take on new staff – so remember why you employed them in the first place and delegate more to allow them to do their jobs.