Businesses can find themselves trailing behind the pack if they haven't got their tech attributes up to par. Try these tips so you don't get left in the digital dust.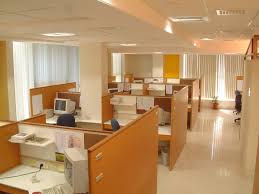 Pick Your Offline Arsenal
Microsoft Office has as complete a set of tools you'll find and its products are the most widely used, which is ideal if you're working with another company. If your office uses primarily Mac computers, there are certainly Mac-specific alternatives available, such as Pages and Keynote. Yet you'll still likely end up saving your work in Office-compatible formats, simply due to Office's universality.
Choose the Right Online Tools
The question you should ask yourself right off the bat is, "What does my business need?" Find the right email hosting service for your company, for instance, by looking at what each offers: there are also numerous online lists you can find consult if you decide to go third party. Alternately, ask other businesses what they use. Similarly, consider whether or not your organization would benefit from (or need) document-sharing platforms like Google Docs, and try holding at least one meeting explaining to employees how they work.
Fix Those Problems Quickly
A faulty computer could impact a worker's ability to get things done pretty drastically, so have someone on hand who can fix it quickly, and make sure there are spare, fully-set up extra computers available for emergencies. Also be sure to take care of your printers, copiers and so forth: even in the digital era, many offices still require printing various quantities of paper, and an "out of order" machine could set at least a few projects back. Try finding a reliable repair service in the area: just Google "printer repair washington dc" and see what you find. Or better yet, try the Better Business Bureau, which offers certified ratings of printer repair businesses. For software issues, consider hiring full-time support: nowadays many software support businesses offer 24/7 service.
Follow this guide and you'll make problems like paper jams and software incompatibility seem like nothing.