The United States is one of the world's most developed nations. It has experienced massive economic boom over the past 50 years, thanks to the network of highways that ease the shipping of goods. In spite of the significant economic progress, the United States infrastructure has been deteriorating by day. Today, roads are not only congested with traffic, but also full of pot holes. The aging rail lines and bridges, on the other hand, are crumbling. If this state of infrastructural disrepair continues, the long-term impact to the nation's economy could be disastrous.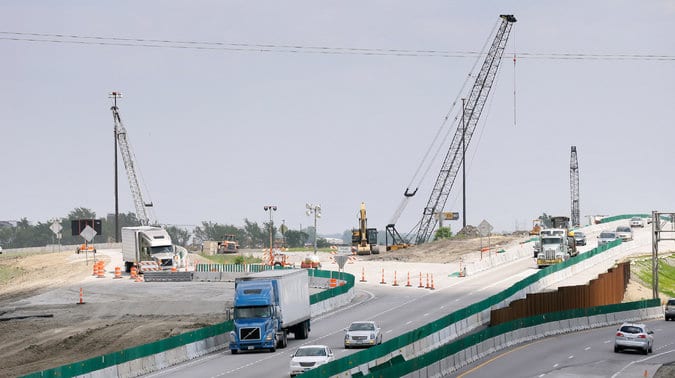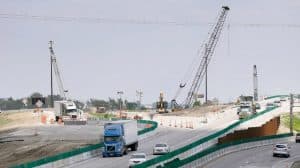 Image Courtesy of www.washingtontimes.com
Priority Areas
For many years, maintenance of America's physical infrastructure has been marred with significant under funding. There is a lot that needs to be done before it is too late. As valuable business tips, here are some essential areas of American infrastructure that should be upgraded.
Roads

Falling Down Bridges

Inland Waterways

Ports, harbours and Dams
These are the areas in dire need of upgrading and should be prioritized.
Roads
Modernizing the roads will be an important step. Today, over 40% of us urban highways  are congested, with the average commuter losing about 34 hours annually, in addition to $713. These delays are partly caused by poor road surfaces. If the small cracks could be fixed before they degenerate to gaping holes, there would be a smoother flow of traffic.
While the repairs cannot be enough, there is the 2013 report card which includes innovation as a component of the upgrading strategy. It recognizes the fact that it is not only about remodeling the infrastructure, but making it smarter as well. Innovation in infrastructure encompasses new technologies, as well as advanced designs, pricing, and construction techniques. There is a great potential to fast-track things by transforming the way roads are built and managed.
Bridges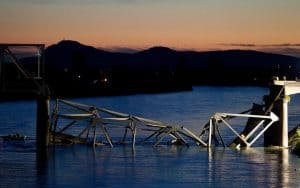 Image Courtesy of www.huffingtonpost.com
One in 10 bridges is structurally deficient, requiring significant foundation repair work and replacement of worn parts such as fasteners and handrails. It has a substantial defect and therefore needs reduced weight and speed limits. Moreover, about 14% of the nation's bridges are functionally obsolete and are no longer appropriate for their present task due to overuse or absence of safety features. Some of the bridges have since collapsed, killing people, injuring others, and destroying property.
Waterways
While half of the docks are over 50 years old, Inland waterways in the US move an equivalent of about 51 million truckloads of goods each year. The problem is so dire that most barge operators advocate for upward review of their fuel tax in a bid to increase financing to the Inland Waterways Trust Fund. This is another critical situation among the infrastructural business tips where something needs to be done.
Ports, Harbors, and Dams
The US is endowed with hundreds of commercial harbours and ports. However, the cargo terminals do not need upgrading as they have seen significant investment with the increase of shipments in standardized containers over the recent decades. It is the navigation channels that are in dire need of upgrading, which should be at taxpayers' expense.
Conclusion
In the 20th century, American infrastructure referred to building the Interstate system is basically over. This does not mean just road repairs, although it is an integral part of the puzzle. Rather, technological advancements, which include micro-drilling and  direcitonal boring , that promise to revolutionize how things are done with regard to infrastructural transformation. Cities and states across the US that have adopted some good business tips are already experimenting with various strategies and techniques to maintain and remodel their infrastructure, stimulated by the challenges emanating from decades of under investment.