Endpoint protection is crucial in an era where more devices are connected. In addition, smart cities and factories are bringing more devices online, known as "BYOD." Therefore, it is crucial to protect these devices.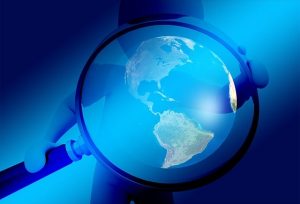 Increased visibility
Increasing the visibility of endpoint protection is a crucial part of endpoint security. The goal is to provide complete visibility of endpoints across all of your organization's networks so that you can identify any suspicious activity. With mobility on the rise, visibility is critical. While endpoint devices were traditionally corporate-owned assets, the use of mobile devices by employees has changed that model significantly. They use a variety of applications to access corporate data and perform transactions while off the corporate network. It's also common for employees to complete transactions on non-corporate networks without the help of a VPN.
Managing endpoints is a major headache for IT teams today because many employees work from home. Additionally, keeping these devices up-to-date is a difficult task. Endpoint visibility makes it easier for administrators to keep an eye on what's happening on endpoints, including antivirus and security settings, as well as security updates and patch status.
Detection time
As cyberattacks' speed increases, endpoint protection detection time is increasingly important. Without proper protection, a computer can be corrupted or have data lost. Endpoint detection and response technologies can prevent such damage by combining different forms of security into a single platform. They can protect against zero-day attacks, phishing, and traditional virus attacks.
A sound EDR system uses agents on endpoint devices that continuously monitor their environment. They convey this data to a central hub for processing. Statistical models identify threats and provide behavioral analysis.
Cloud sandbox integration
Sandboxing software can help protect endpoints from attacks. Using cloud-based software eliminates the need to install local servers on each device. This makes it possible to test URLs, downloads, and codes before they enter the enterprise network. This technology is also helpful in protecting mobile and remote workers. Additionally, cloud-based software can inspect SSL traffic, a frequent hiding place for malware.
Using cloud sandbox integration as part of endpoint protection provides a proactive approach to discovering and assessing vulnerabilities. The software uses a vulnerability database to scan for vulnerabilities and generate a risk assessment and mitigation plan. This helps security teams prioritize remediation efforts and prevent malicious activity.
Detection capabilities
Detection capabilities are a critical part of an endpoint protection solution. These capabilities automatically deploy defenses when an attack is detected and provide enhanced threat information to responding security professionals. In addition, this software can be integrated into security orchestration and automation platforms to streamline incident response. It can also work with other security technologies to enhance the detection and response capabilities of the system.
Detection capabilities can vary widely, from the most basic to the most advanced. Some solutions can be helpful in deep investigations into endpoint threats, while others can only detect threats once they've been discovered. In addition, some solutions provide forensic data export and are compatible with other Sophos products. Some endpoint protection solutions also feature a developer platform that enables developers to manage APIs. Finally, some of the most popular endpoint protection products come with advanced forensics features and other features to help protect against ransomware and other malware.
Cost
Endpoint protection requires a significant investment in terms of time and money. Organizations often underestimate their leverage in negotiating with vendors. Vendors are experts at hiding their corporate insecurities, and buyers rarely use this advantage to their advantage. When considering which security software to purchase, buyers should consider whether a cheaper product is more efficient in their environment and can meet their business needs. 
Endpoint protection can help mitigate the impact of data loss. Endpoint security solutions can limit removable media and adjust the security health of endpoints. By doing so, they can identify vulnerable assets and provide appropriate protection.