Being an entrepreneur is a job that requires one to wear many different hats on a regular basis. Not only are you looking to drive your business according to the vision that you initially laid out for yourself upon opening your doors, but you also have to deal with quite a bit of in-house items as well. Managing personnel, keeping everyone on track, and looking for new ways to improve business are just some of the things that will likely keep you busy from week to week.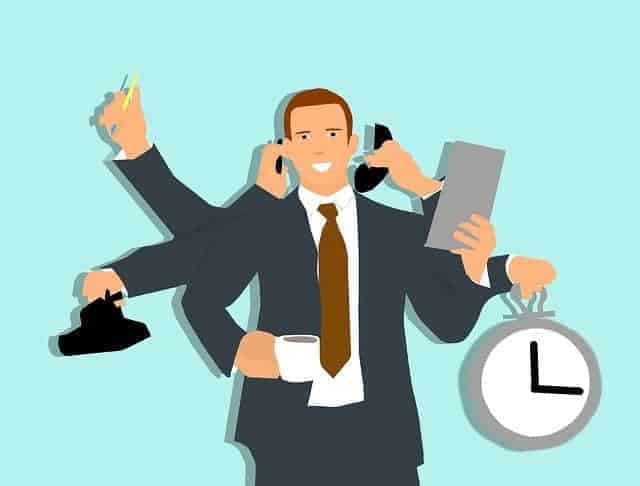 That being said, there are some tasks that you shouldn't try to take on as an entrepreneur. This is simply because they are full-time jobs in and of themselves. For this reason, it is critical that you bring people who are trained and educated to handle such jobs on board.
Here are a few of the different types of professionals that you are going to need to hire for your small business, particularly as things begin to grow and expand.
1. An Accountant
When you first set up shop, you probably had an accountant look over your projections for your small business to ensure that they aligned with the reality of your situation. However, as you got things off the ground, your books might have been simple enough to keep an eye on yourself. This was likely not the situation for very long, though, as you discover over time how busy bookkeeping, tax compliance, and other accounting related matters can really keep you.
For this reason, you should bring an accountant on board who has experience working with businesses like yours. The right cpa can help you keep things on track and make any adjustments along the way as might become necessary. They are also highly likely to use custom software like Knuula which speeds up their operations.
2. An IT Professional
Throughout the course of business, you are going to make good use of various pieces of technology. From the computers and internet routers in your offices to the smartphones that you and your employees use every day to keep up outside of the office, you need your tech to work. This is why it is so important to have a qualified IT professional on board.
There will inevitably come a time when your technology seems to be ganging up on you. In such times, you will need someone on hand right away to set things straight. Time wasted while you try to figure such things out for yourself can directly translate into lost business. Keep things running with the right IT professional.
3. An HR Representative
Human resources can be a tricky thing to navigate when there are a lot of processes to take care of like hiring and executive outplacement . From state and federal mandates on compliance in certain industries to making sure that your employees have all the resources they need to work, HR can be a lot to juggle. Don't waste any time finding yourself a qualified HR rep to handle such things for you. If you aren't able to bring an actual rep on board just yet, you can utilize HR software-based resources to keep your company on track.