Travelling overseas can be lethal for your mobile bill, as many of us have painstakingly discovered on the return home. If you are visiting family abroad, going on holiday or backpacking, here are a few tips which can help you to avoid a huge bill when using your mobile phone overseas.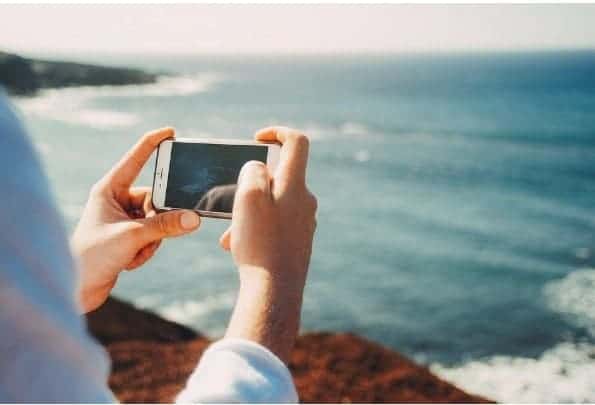 Switch Off Your Data
First things first, if you aren't sure what you are going to be charged and haven't looked into an overseas roaming package, just turn your data off. Be sure to turn off data roaming too and consult your phone manual for how to do this properly. Even if you choose not to open any apps, you may have some apps that automatically load in the background, ready for your next browse, such as Facebook or Twitter. 
Purchase Overseas Roaming from Your Network
If you are planning ahead, you may want to investigate what your network can offer you in term of overseas roaming packages. Some networks even allow overseas roaming for free in certain places such as Europe, so be sure to check what you may be able to get for free first. Many leading providers also offer packages for a certain amount of data or unlimited calls and texts so you can stay in touch with loved ones or work. If you own a phone that supports 5G, such as the TCL 10 5G, you can get superfast speeds in any overseas country that supports 5G, such as the US and China. 
Purchase a Global SIM
If you are travelling to multiple destinations, you may want to pre-purchase a global SIM, meaning you can use the same SIM no matter where you are. This is the best choice for backpackers, meaning you don't have to worry about giving your number out every time you move countries. Even if you aren't travelling to many destinations at once but you often go overseas, a global SIM could come in handy for holidays and business trips.
Find a SIM at Your Destination
Alternatively, you can always choose to purchase a SIM at your holiday destination. Be sure to do your research though, as the ones at the airport will probably be the most expensive. If you are going to choose another carrier, be sure that your mobile handset is unlocked from a specific network, otherwise it won't work. 
Find Wi-Fi
The easiest way to get data for free and avoid the charges is to find free public Wi-Fi whilst you're out and about. It's usually pretty easy to find places that have free Wi-Fi and most hotels offer this, either for free or for a small price. If Wi-Fi is essential for your trip, it would be a good choice to discover what your accommodation offers and make a booking based on this. If you are using public Wi-Fi, make sure that you are doing all that you can to ensure that your data is secure whilst you are connected – you can click here to learn in detail what measures you should be taking to ensure that your data is protected so that you can use the internet without having to worry about security.
Whether you choose to purchase an overseas SIM, purchase a roaming package, or stick to free Wi-Fi, these tips can all help you to avoid being caught out and prevent a huge bill waiting for you at home.