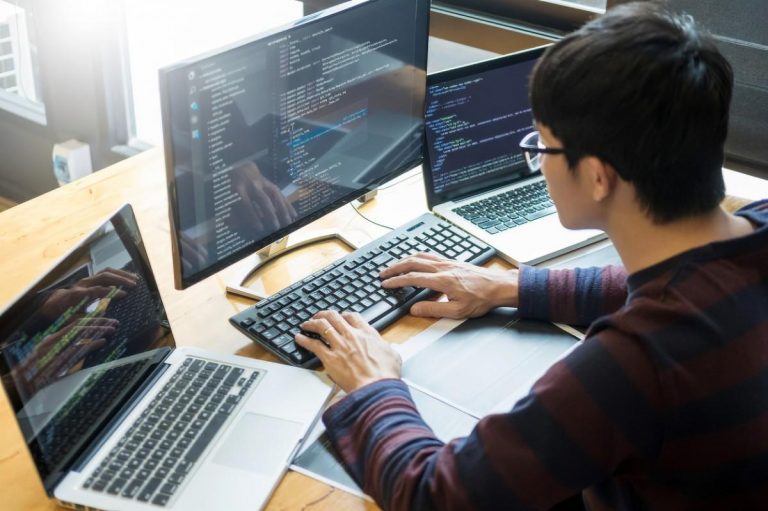 Many movie portrayals of what software engineers do are inaccurate. While they do write code, they must also know about different app build cycles and solve operations challenges. Also, they specialize in using different tools and services related to DevOps. For an explanation of this terminology, visit this source.
Despite the stereotype, software engineering is a team sport. It takes many people from different disciplines to make programs that allow you to make better business decisions. On top of that, these experts should provide security of all used data. 
The work of software engineers is valuable because they solve problems that real people face every day. Their job is also highly satisfying, with flexible schedules and the ability to create their career path. These are all requirements that employers should meet to hire a highly skilled engineer.
Formal Education Is Not Mandatory
Certifications are an excellent way for job seekers to show potential employers their skills. These credentials come from reputable bodies, so they can vouch for someone's work. Multiple certifications are certainly an excellent recommendation for a candidate. It increases their chances of landing a better job and negotiating a higher salary. 
Some employers require job applicants to have specific certifications to be considered for a position. But it's not mandatory if a candidate can prove technical skills and work experience. A computer science degree is the traditional first step, but it's not necessary for all IT positions.
Associate degrees in computer science can be sufficient for entry-level employment. They typically focus on modern approaches to software development and major programming languages. So, if someone shows a talent, this degree program will help them get a job as soon as possible. That's a benefit for you, too. You can 'grab' quality staff, if your software engineering recruitment team recognizes it in time.
Technical Skill Assessment
A software engineer needs a broad knowledge base and a skill set in many disciplines. Their job duties may range from frontend development to backend programming to database management. So they can be familiarized with various programming languages and frameworks. Still, they must keep the focus on their primary skills.
Many skilled software engineers try to specialize in several areas and become a jack of all trades. That's not a path to success in this niche. You don't need someone who claims to know everything but really knows nothing. A more valuable skill set is focusing on a particular domain.
You need to see how they will do their job, of course, if they get it. So, the best way to assess the candidates' skills is to face them with a real problem. Testing their coding skills will show you how your future employees will deal with a situation your company might face. Of course, you need a seasoned hiring manager to assess the candidate's results.
Soft Skills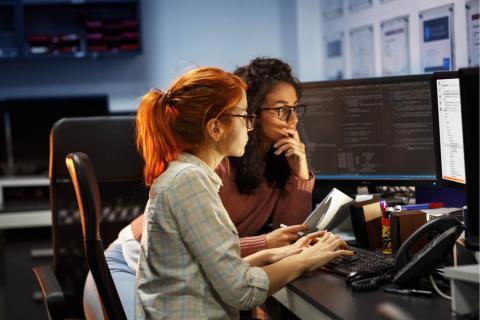 While technical assessments are essential to evaluate the developer's coding skills, they are not comprehensive enough. So you should consider the candidate's soft skills, too. Good software engineers have a deep understanding of programming languages. But they should also be comfortable interacting with others, including clients and coworkers. 
Provide Work Autonomy and Flexibility
The best software engineers value independence and autonomy. But most employers don't allow them to benefit from these qualities fully. So, you should encourage the independence of your employees to improve their critical thinking and problem-solving skills. That will, in turn, increase their motivation. 
Remote work or flexible working hours can make it easier to recruit the best developers. These work conditions will positively impact engagement, which is essential for performance and work outcomes. 
On the following page, read why work flexibility matters to IT workers:
https://sgrlaw.com/ttl-articles/flexibility-and-remote-work-finding-the-balance-between-employee-needs-and-business-demands-as-the-world-emerges-from-the-pandemic/ 
Tech-Driven Work Environment
To attract a good software engineer, companies need a tech-driven work environment. It encourages greater productivity and career development. So these companies embrace growth and innovation and adopt technologies that enhance the way they work. That's how tech-driven culture will attract and retain quality IT staff. 
Software engineers write code, develop software applications, and create integrated technologies and services. You can understand the complexity of their work. They can be in a team, but they highly value their work independence. Provide them with that, as your goal is not just to hire someone for particular work positions but also to keep them for mutual pleasure.