Single-player gaming can be fun but online gaming is where the real action is. This hence calls for a list of some of the best multiplayer games one can play over the internet. Due to the advancement in technology, innumerous online games with unique features which include low poly 3d models, custom game art, and creative UI icons get released every day by the game development outsourcing companies. With these amazing surplus options, it becomes hard for players to pick one. The list includes some favorite titles and additions range from RTS, RPGs to FPS, meaning everybody is catered for not forgetting they are all quite enjoyable and immersive.
Best Multiplayer Games
CounterStrike
CounterStrike is one of the best tactical online multiplayer games ever developed. CounterStrike initial release came as a modification of Half-Life and having been in existence for over ten years, it still is extensively played all over the world. One of the three standalone versions developed over the last decade include the Global Offensive that comes with enhanced graphics, better maps as well as fresh items. Like all other versions, a player must first pick a team, counter terrorist or terrorist and tasks to accomplish such as bomb defusing or hostage rescue. Integrated modes with this new version include demolition, Deathmatch and arms race.
World of Warcraft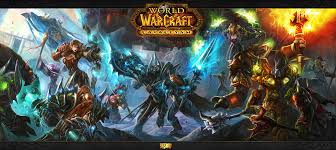 With the World of Warcraft, a player gets into a virtual world that has multiple other players present. All you do is take the hero figure and discover locations as you take on emerging monsters until mission completion. However, Blizzard has a subscription model for the World of Warcraft and players have to pay up to experience higher levels, fresh locations and enhanced features.
StarCraft II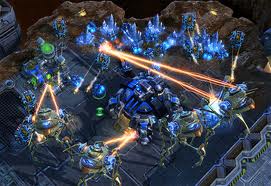 Just like Warcraft, StarCraft II will not disappoint. This RTS title online multiplayer game comes divided in chapters. The first involves 'Terrans' depicting humans and a player takes the character of Jim Raynor who has to control raiders targeting to destroy the 'Dominion Emperor'. Battle.net offers online game playing of StarCraft II and players are able to create characters, gain achievements as well as battle it out with other opponents across the globe.
Halo: Reach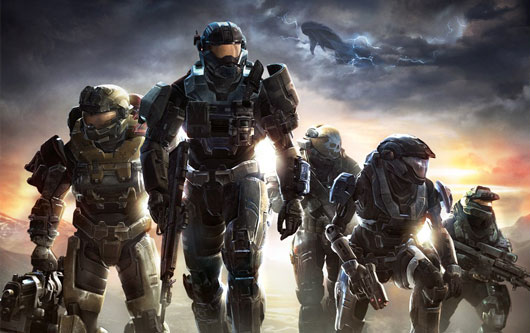 Halo titles are quite enjoyable with the Xbox 360 especially for optimal multiplayer experience. As the fifth installment of the Halo series, Reach is exclusively created for the console. Online playing presents multiple playing modes such as Headhunter, Arena, Invasion and Stockpile. It revolves around a Noble Team that is on a mission to save humanity destruction in the year 2552.
Team Fortress 2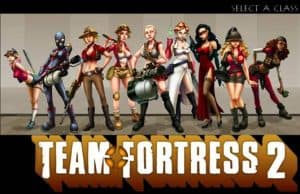 Not only is Team Fortress 2 free, but also one of the best FPS action packed multiplayer game. It consists also of RPG elements and players can get into battle by picking a character in the 9 options provided namely soldier, scout, demoman, pyro, engineer, sniper, heavy, spy and medic. Each of the characters possesses some extraordinary capabilities.
For enhanced experience, a player can choose to customize a character by equipping them with various tools. Included are multiple maps and several playable modes such as Deathmatch, Capture-the-flag, and Man versus Machine among others.
GTA Online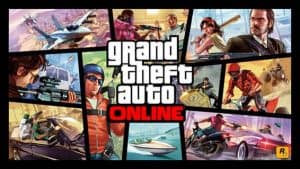 Experienced best on PS3 or Xbox 360, the GTA Online offers some of the most enjoyable online gaming experiences. The setting is on an immense fantasy world and you are allowed to play with some other 15 players. With GTA online, the freedom is all yours to do whatever you please. By teaming up with a player of your choice or if you want to go it alone there are many jobs to do around Blaine County and Los Santos.
Borderlands 2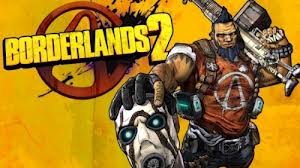 Available for OS X, PS3, Windows, and Xbox 360, Borderlands 2 is developed by Gearbox Software. It blends both RPG and FPS elements where a total of 4 players are allowed to play. It involves a comic book setting that places you in a hostile environment called planet Pandora. Taking the form of a Vault Hunter, you get to fight an evil mastermind called Handsome Jack. Main highlights include numerous weapons as well as delivery of new items from a loot system.
Dota2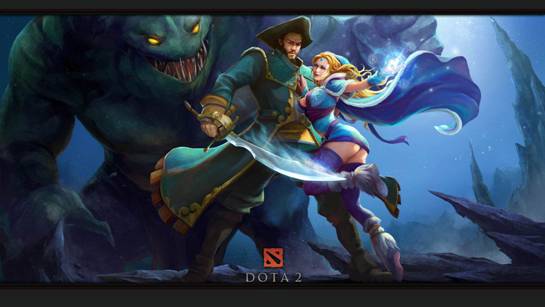 Dota2 has three titles with similar gaming experience. The game's main goal is focused on destroying an ancient structure that's built by the opposition and located at a distant corner of a map. It offers about 102 heroes and multiple game modes as well as enhanced graphics.
Summary
All the above online games offer the best multiplayer experience for any serious gamer. However, new versions are always coming up with better graphics and all, so how about a taking a test with these.
This is the guest post by Christopher Austin and Train Games 365.