Cleaning a house is not an easy task at hand. However, having the right cleaning tools can ease the job significantly. There are a lot of appliances that can make that tedious task a little easier and quicker for you. If you are looking for effective ways to clean up your home, you should definitely look at vacuum cleaners like Riccar vacuums. But buying the right vacuum cleaner might also seem to be tricky, there are so many to choose from, after all. Therefore here is a simple guide to all the important questions you should ask yourself before you buy a vacuum cleaner: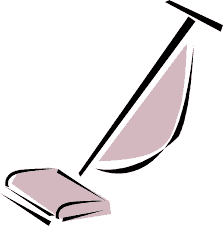 For What Purpose Is the Vacuum Cleaner Needed?
Vacuum cleaners come in various shapes and sizes. Each has a specific function assigned to them and they are accordingly designed. If the main function of your vacuum cleaner is to help you in cleaning the dust and dirt, then you should buy a Cyclonic Vacuum Cleaner. In case you are looking for a vacuum cleaner to clean up your bed and upholstery by disinfecting it using UV light and killing bacteria, molds and dust mites, then you should buy a bed & upholstery vacuum cleaner.
Does the Vacuum Cleaner Have a Bin to Collect the Drawn Dirt?
There are many vacuum cleaners that generally take in dust and you have to clean the collected dirt every few minutes because they don't have a container to collect the sucked dust. Make sure the vacuum cleaner you buy has a container or bin of some sort to collect the sucked-in dust so that you don't have to often get rid of it manually. Also check whether the container is easily detachable because some vacuum cleaners have to be opened up completely to remove the container.
Does the Vacuum Cleaner Lower Discharge of Dust?
Vacuum cleaner is generally used to clean up the dust particles found in your home. However, they also discharge a part of the dust during the process. It's important that you opt for a vacuum cleaner that lowers the discharge of dust. With the help of high efficiency filters, some vacuum cleaners don't create that much of dust discharge, which helps reduce air pollution.
What Is the Noise Decibel of the Vacuum Cleaner?
Some vacuum cleaners make plenty of noise, which becomes annoying at times. A noisy vacuum cleaner is inconvenient for everyone. Therefore, it is advised that you find one with noise less than or equal to 78 Decibel.
What Is the Brush Shape and Size?
A vacuum cleaner's brush tells a lot about its cleaning efficiency. The shape should be streamlined enough to make sure the air dynamics of the vacuum cleaner is much better. With better air dynamics, the suction of dust particles is easy and efficient. The best shape of vacuum cleaner brush is considered to be helical V. Therefore, if your vacuum cleaner has any other shape, you should consider changing the cleaner or the brush type.
What Is the Maximum Pressure?
A vacuum cleaner, which has pressure lower than 21kpa, is not a good choice. You should always go for vacuum cleaners with maximum vacuum pressure higher than 21kpa. This way you are assured to get the best cleaning experience.
Vacuum Cleaner is an important buy for your house. Therefore, you should consider asking the above mentioned questions before you purchase one.